President Garcia Island
by manon Beekman
(Holland)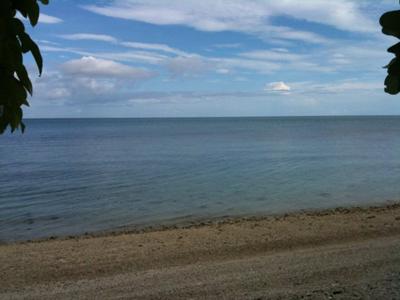 privatebeach
After a long day of bumpy busrides we reached Ubay. We planned on taking the ferry to Leyte, but we missed the last boat. Luckily, because in the only restaurant in Ubay we met the owner of Visayas breeze resort, situated on the unknown President Garcia Island. we decided to take the 15 minute boattrip and check his place out. We're glad we did this, because this was the best place we stayed in during our holiday in the Philipines!

We went there and we stayed for 3 nights! We had a lovely stay on this remote and undiscovered little island. It has a coral beach and it's own private coralreef just outside your frontdoor! In the middle of the afternoon we saw a shark taking a nap on the sandy bottom about 10 feet ahead. We never snorkelled on a reef this beautifull. The owner has made a canal to get on his beach and every boat has to use this small spot to get on the island. The reef stays in great condition this way.

Check this little island out, before it's covered with tourist!