Tilapia and Carp Fingerlings
Tilapia and Carp Fingerlings Released in Talibon Waters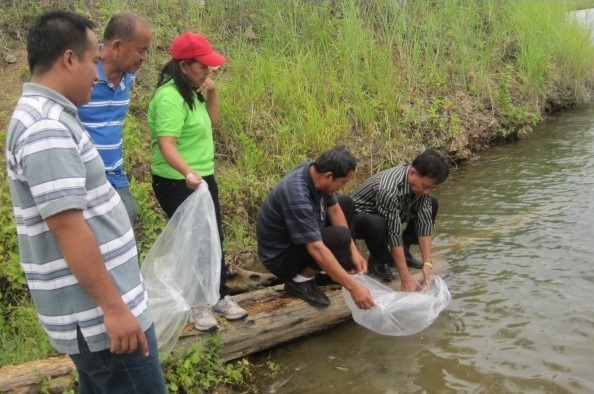 Secure your Cebu Bohol ferry tickets today to start your unforgettable journey!
On July 26, 2012, at about 11 a.m., Mayor Restituto B. Auxtero released about 30,000 carp fingerlings at the Zamora Dam.  Mr. Apolinario Artiaga, the Executive Assistant, assisted him.  Present also was the the Municipal Agriculturist, Mrs. Ponciana Cruda and Mr. Esteban Payusan, the Fishery Community Organizer of the Office of the Provincial Agriculturist(in striped blue polo-shirt).  Moreover, on the same day, Mrs. Cruda dispersed about 70,000 fingerlings to Small Tilapia Growers.
Recommended Bohol Philippines Tours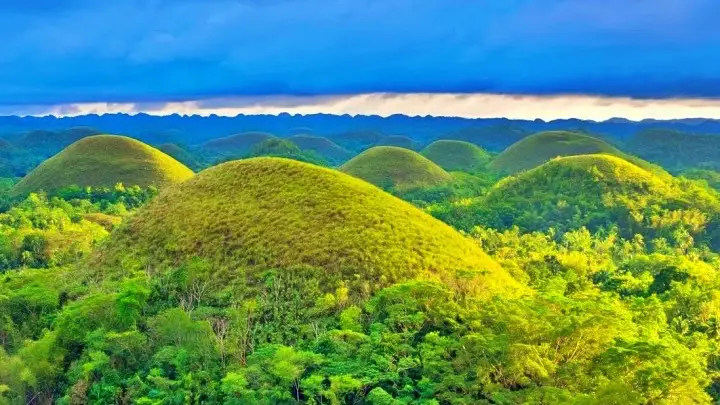 [ Bohol Sight Seeing Day Trips  - Check Out Availability ]
[ Full Day Cruise and Sailing Tours - Check out Availability ]
[ Full Day Adventure Tours - Check out Availability ]
Discover more of Bohol's natural wonders through our recommended tours. Click on the links below to embark on unforgettable adventures:
Ready to explore the beautiful islands of Cebu and Bohol? Secure your ferry tickets today through 12go and start your unforgettable journey!
The fingerlings were from the Caluwasan Fresh Water Farm, at the town of Clarin, distributed to Talibon's communal body of water for additional stocking and partly to support small backyard tilapia growers.  The Farm or hatchery is operated by the BFAR (Bureau of Fisheries and Aquatic Resources) Bohol.
The month of July has been declared as Nutrition Month and the Municipality of Talibon has set up various activities to uphold the occasion and one of them is the dispersal of tilapia and carp fingerlings to fish growers of the municipality.   Aside from the dispersal of tilapia fingerlings, carp fingerlings were also released.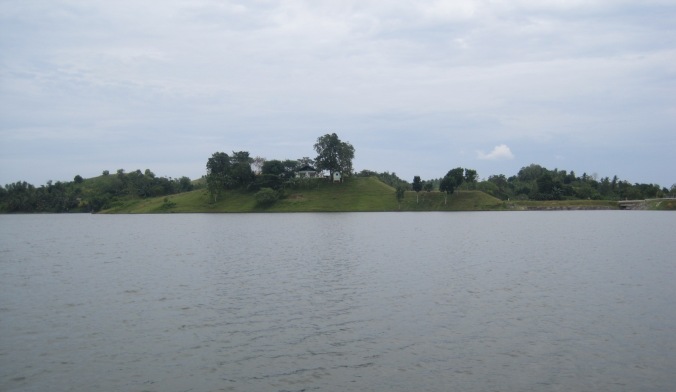 Breeding of Tilapia and Carp in municipal waters is one of the projects of the Mayor and an activity in observance of the 38th Nutrition Month Celebration. This activity is likewise a positive move to support Governor Edgar M. Chatto's FAITH (Food Always in the Home) program. (by: ellen marie o. buno)