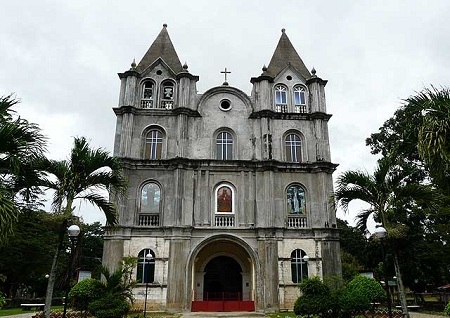 Valencia Church
Secure your Cebu Bohol ferry tickets today to start your unforgettable journey!
The parish of the Santo Niño and the town of Valencia began as Barrio Panangatan of Dimiao, Bohol. Conjoined with adjacent barrios, it was constituted a town in 1869 and a parish in 1871 and named after a city on Spain's southern coast.
Valencia Church building commenced during the term of Fray Mariano Cornago (1870-77) and was completed in 1882 by Fray Francisco Arraya, who laid the church's wooden floor. The church walls were of tabique but were later replaced by cement.
Recommended Bohol Philippines Tours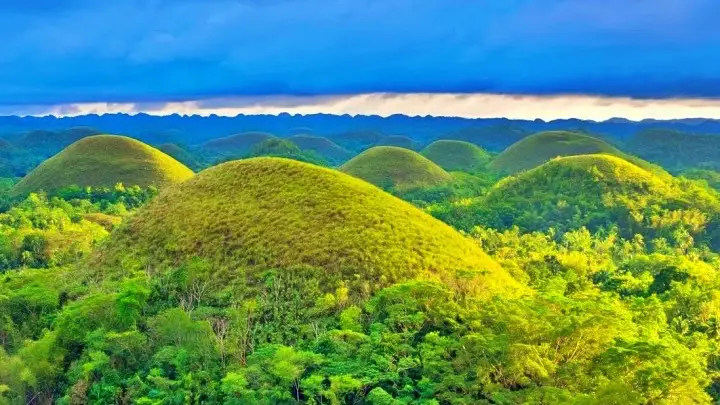 [ Bohol Sight Seeing Day Trips  - Check Out Availability ]
[ Full Day Cruise and Sailing Tours - Check out Availability ]
[ Full Day Adventure Tours - Check out Availability ]
Discover more of Bohol's natural wonders through our recommended tours. Click on the links below to embark on unforgettable adventures:
Ready to explore the beautiful islands of Cebu and Bohol? Secure your ferry tickets today through 12go and start your unforgettable journey!
Valencia Church is cruciform with a steep roof and a pyramidal crossing tower. Cut stone is used in parts of the church like the facade, however, concrete is found elsewhere. The real treasure of the church is its wooden floor of alternating dark (tindalo or balayong) and light (molave or tugas) wood planks.
At the transept crossing an eight pointed flower design is used for the floor while, a herringbone pattern is used elsewhere. The interior is unpainted, unlike most Bohol churches and has altars in the neoclassical idiom.
Valencia Church convento is located not beside the church as customary but across the street. This structure was renovated in the 19th century.
Other mission churches of architectural distinction include Dauis Church with its beautiful frescoes and Loboc Church with its three-story convent.
Another is the Panglao Church with its ornate antiques and ceiling murals; Loon Church, the most stunning church built by the Recollect Friars; and the 19th century Maribojoc Church.