white beaches here!
by kisay
(iloilo)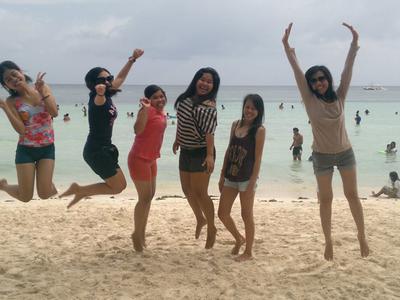 on my first week in bohol, i am thinking if where am i going to spend my weekend after a long training during weekdays.


i can say that i am a tourist here, and know nothing but just chocolate hills and bohol bee farm where i was able to visit during our tour when i was in college.
actually i am a tourism graduate and it is in me who really love to travel and discover more spots, and it will start here in bohol.
luckily i met lots of bohol friends where i can ask informations if what is the best spots here in bohol..and so it was panglao that almost all of them suggested.
and yes, when i saw it,"wow!gosh!is this for real?"
after my panglao experience, i am always surfing the net for more beaches here in bohol..
and now, i am in anda,white sand beach just like panglao,
i am enjoying my time here in bohol and i wanna spend my last 3 weeks here exploring more cool spots. :)