Tips for Choosing Bohol Rentals
Secure your Cebu Bohol ferry tickets today to start your unforgettable journey!
Check out Now the best Bohol deals
Are you in the process of planning your Bohol vacation? How about staying at your own private villa Bohol rental?
If you are on a budget, you should know that the best way to save money is to stay at an affordable hotel.
Still, you don't want a second rate vacation. If you have your heart set on staying at a private vacation rental, like a home, condo, or apartment, continue reading on for some money saving tips.
Use our travel website to look for vacation rentals. Most of the larger and well-known travel websites focus on resorts and hotels. If you want to stay at a private vacation rental, just send us a message.
We will send you a list of rentals and you are likely to find better prices.
Unlike hotels and resorts, private vacation Bohol rentals are rarely offered in the form of travel packages. For that reason, you will likely need to book your airline reservations and car rental separately.
A separate car rental is recommended, which we can also arrange. Unlike many hotels and resorts, you are rarely provided with airport transfers.
In addition, since some rentals are out of the way, a car rental will allow you to sightsee without paying a lot for public transportation. To find the best deals and prices, price compare airlines and car rental companies.
Look at rentals out of the way. For example, if you are traveling to Panglao, beachfront rentals are popular. Yes, it is nice to wake up to a beautiful view of the ocean each morning, but it will get costly.
Instead, look inland or a few minutes away from popular vacation destinations. You are likely to find cheaper rental rates.
Look for Bohol rentals that reward you for extended stays. If on a budget, you may consider shortening your vacation by a day or two. This is a great way to save money, but some vacation rental owners reward you for staying longer.
Many offer discounted weekly rates, as opposed to higher nightly rates. You may save as little as $20 a night, but you might save as much as $100 a night. You won't know until you look.
Opt for rentals with fully functioning kitchens. Vacation rentals and their kitchens vary greatly. Some come stocked with dishes and cooking supplies. You just need to wash after each use, but others you are required to bring your own plates and utensils.
Opt for a rental that makes it the easiest for you to prepare your own meals; you will save a considerable amount of money. Speaking of which, stock up at Bohol grocery stores.
The less you eat out, the more money you save. You should find lower prices at actual grocery stores, as opposed to convenience stores, and grocery stores located further away from popular attractions. You may have to drive an extra 10 kilometers, but you may find average prices to be $1 or more less.
Consider making it a double date. One of the reasons why you are likely opting for a Bohol rental is for the privacy. You don't want to cross paths with strangers in a hotel room or share a pool. That is okay, but it may save you money.
Instead of strangers, opt for family members or close friends. See if anyone you know is looking to take a cheap summer vacation too. You could share the cost of a vacation rental. Most are large enough that you can do so.
As a recap, it is usually cheaper to vacation at a Bohol hotel or resort than to book a stay at a private vacation rental. However, by splitting the cost with another family you know, price comparing, and looking for rentals out of the way, you can lower their cost.
Just because the economy is in bad shape and just because you may have limited financial resources, it does not mean you can't have the vacation of your dreams. In fact, you can!
Contact us if you want some Bohol Rentals! Check out for Bohol Hotel Deals

Recommended Bohol Philippines Tours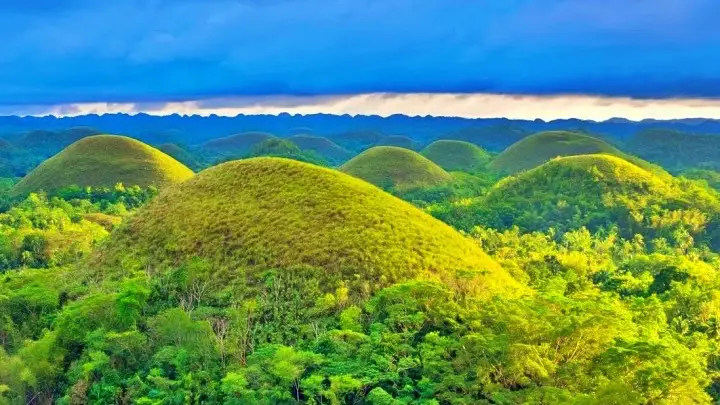 [ Bohol Sight Seeing Day Trips  - Check Out Availability ]
[ Full Day Cruise and Sailing Tours - Check out Availability ]
[ Full Day Adventure Tours - Check out Availability ]
Discover more of Bohol's natural wonders through our recommended tours. Click on the links below to embark on unforgettable adventures:
Ready to explore the beautiful islands of Cebu and Bohol? Secure your ferry tickets today through 12go and start your unforgettable journey!