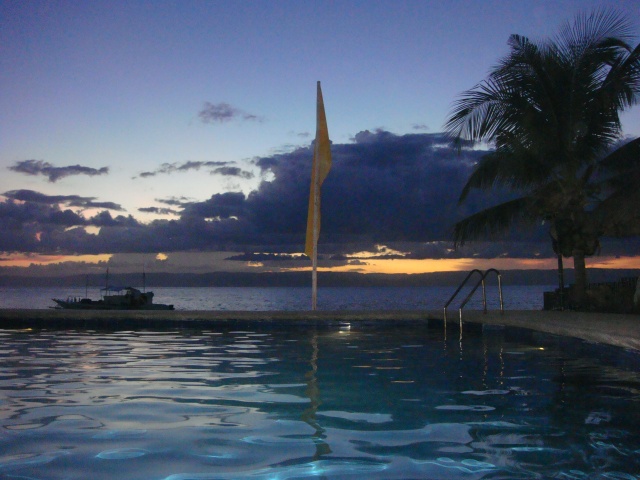 Bohol Videos: Mesmerizing Visual Journeys Through the Stunning Island Paradise
Secure your Cebu Bohol ferry tickets today to start your unforgettable journey!
If you're planning to create a travel video about your trip to Bohol, there are a few best practices to keep in mind. Here are some tips to help you create a video that captures the beauty, culture, and essence of this incredible island:
Recommended Bohol Philippines Tours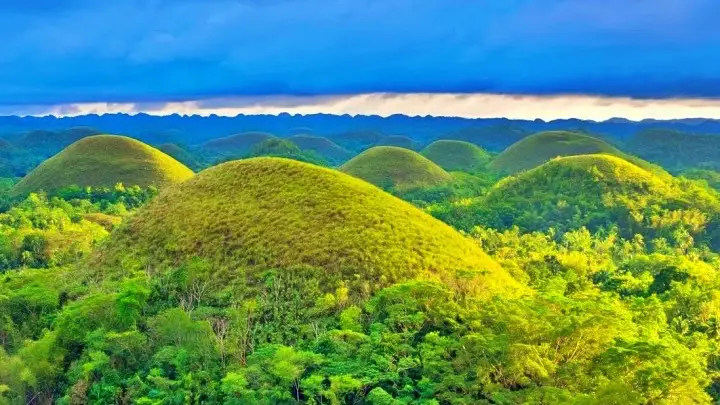 [ Bohol Sight Seeing Day Trips  - Check Out Availability ]
[ Full Day Cruise and Sailing Tours - Check out Availability ]
[ Full Day Adventure Tours - Check out Availability ]
Discover more of Bohol's natural wonders through our recommended tours. Click on the links below to embark on unforgettable adventures:
Ready to explore the beautiful islands of Cebu and Bohol? Secure your ferry tickets today through 12go and start your unforgettable journey!
1. Plan your shots ahead of time: Before you even start filming, it's important to plan out the shots you want to capture. Think about the key landmarks, experiences, and activities you want to showcase, and plan your filming accordingly. This will help you create a cohesive video that tells a story about your trip.

2. Use a mix of wide and close-up shots: To give your video depth and dimension, be sure to use a mix of wide and close-up shots. Wide shots are great for capturing the grandeur of Bohol's natural landscapes, while close-up shots are perfect for highlighting the details and textures of the island's culture and people.
3. Use natural lighting: The natural lighting in Bohol is truly breathtaking, so take advantage of it in your video. Try to film during golden hour (the hour before sunset) or blue hour (the hour after sunset) to capture the warm, glowing light that adds a magical quality to your footage.
4. Incorporate local music: Bohol has a rich cultural heritage, and incorporating local music into your video is a great way to showcase this. Whether it's traditional folk music or contemporary pop, using local music can help you capture the unique flavor and personality of the island.
5. Be respectful: When filming locals or cultural landmarks, it's important to be respectful and mindful of local customs and traditions. Always ask permission before filming someone, and avoid filming in sacred or restricted areas.
6. Show a mix of popular and lesser-known spots: While Bohol has many well-known tourist destinations, there are also plenty of hidden gems to discover. Be sure to show a mix of both in your video, to give viewers a sense of the breadth and diversity of the island.
7. Edit with purpose: Once you've captured all your footage, the editing process is where you can really bring your video to life. Be purposeful with your editing choices, selecting shots that best showcase your trip and using music, sound effects, and transitions to enhance the mood and atmosphere of your video.
By following these best practices, you can create a travel video that truly captures the essence of Bohol. Whether you're sharing your video with friends and family, or posting it online for the world to see, your footage will be a testament to the beauty, culture, and magic of this incredible island.
Let's Dance in Bohol 2 Part 2 of Happy Slip video series of her trip down to Bohol, the land of her ancestors (though she is not that old I think). Music by DJ Mike Rizzy.
Bohol Cock Fighting Cock fighting Uploaded by vueltaa . - Exotic and entertaining travel videos.
One of the most beautiful islands of the Philippines   Bohol Philippines Uploaded by boholsearesort . - Exotic and entertaining travel videos. Bohol is one of the most beautiful islands ...
How to Roast a Lechon Lechon in Bilar, Bohol Philippines after they gave it da beat down. wid a stick and a knife lol! Lechón (Tagalog: litson and Cebuano: inasal) is the Spanish ...
Bohol Mangroves Up Close See the great Bohol mangroves up close. Bohol is blessed with mangrove forests around its river systems, estuaries and off shore islands. The island has ...
MykeTV Bohol Adventure Stowaway on one of MykeTV's global adventures! This ticket will take you to Bohol, Philippines. View this to know more about the trip.

Loboc River Cruise Enjoy the dance troupe along the river cruise. The best time to visit the river is in summer when the water is clear and not during the rainy season when ...
Bohol tour video Join a group of tourist go around Bohol following the beaten path. Enjoy the camaraderie and the fun. This would be the typical route you will take if ...
Bohol Diving July 2008 Riding the Ocean Jet; Frolicking on the resort pool; On the Banca for the dive site; Great Diving Video - playing and feeding the fishes; Finding Nemo!...
Loboc Bohol River Cruise This is a lesson on how to enjoy the Loboc River Cruise. The Loboc River is now one of the major destinations of tourists, local and foreigners alike. Located ...
If you've own Bohol adventure video or else discovered a really good video in youtube or other video sites, go ahead and upload them here. How about that memorable trip to Panglao? That lovely honeymoon? Share your wonderful moments! Click here to see the latest list of Bohol videos.
Share Your Bohol Videos
Do you have a great Bohol video? Share it here!
Videos by our Visitors ...
Click below to see videos from our visitors...