Island Hopping Made Easy: Cebu to Talibon Ferry Guide

Secure your Cebu Bohol ferry tickets today to start your unforgettable journey!
If you're seeking a unique island adventure in the Philippines, look no further than the picturesque town of Talibon in Bohol. Nestled on the northern coast of the island, Talibon offers a tranquil escape with its pristine beaches, crystal-clear waters, and rich cultural heritage. In this comprehensive travel guide, we will explore the ferry options from Cebu to Talibon, allowing you to embark on a seamless and scenic journey to this hidden gem.
Recommended Bohol Philippines Tours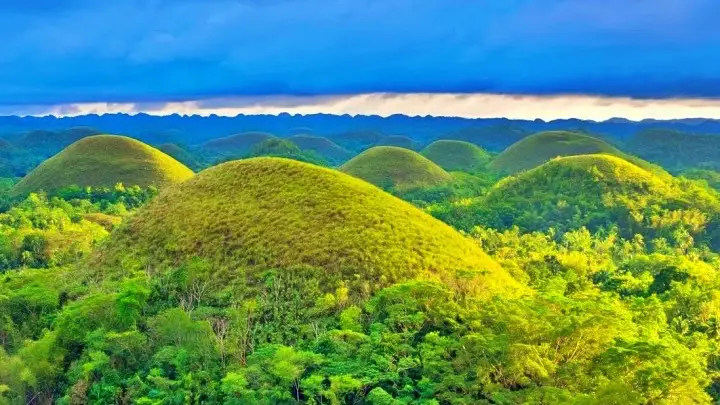 [ Bohol Sight Seeing Day Trips  - Check Out Availability ]
[ Full Day Cruise and Sailing Tours - Check out Availability ]
[ Full Day Adventure Tours - Check out Availability ]
Discover more of Bohol's natural wonders through our recommended tours. Click on the links below to embark on unforgettable adventures:
Ready to explore the beautiful islands of Cebu and Bohol? Secure your ferry tickets today through 12go and start your unforgettable journey!
1. Ferry Operators:

Several ferry operators provide regular services between Cebu and Talibon, ensuring a convenient and reliable mode of transportation. Some of the prominent operators include Lite Shipping Corporation and Jomalia Shipping Corporation.
These companies have a reputation for safety and comfort, making them popular choices for travelers heading to Talibon.
2. Ferry Schedules and Duration:

Ferry schedules may vary, so it's advisable to check the official websites or contact the ferry operators for the most up-to-date information.
Generally, the ferry journey from Cebu to Talibon takes approximately 3 to 4 hours, depending on sea conditions and the type of vessel.
3. Ticket Reservations:

To secure your spot on the ferry, it is recommended to make advance ticket reservations.
This can be done online through the ferry operators' official websites or by visiting their ticketing offices in Cebu.
By booking your tickets in advance, you can ensure a hassle-free journey and avoid any last-minute inconveniences.
4. Ferry Facilities:

The ferry vessels plying the Cebu-Talibon route are well-equipped with basic amenities to ensure passenger comfort.
These amenities typically include comfortable seating, air-conditioned cabins, restrooms, and onboard snack bars where you can purchase refreshments during the journey.
5. Scenic Views and Island Hopping Opportunities:
The ferry journey from Cebu to Talibon offers stunning scenic views of the surrounding islands and crystal-clear waters.
As you cruise through the Bohol Sea, you'll be treated to glimpses of picturesque coastal landscapes and even glimpses of marine life.
The journey itself becomes an enjoyable part of the experience, providing ample opportunities for photography and relaxation.
6. Arrival in Talibon:
Upon arrival in Talibon, you'll be greeted by the town's warm hospitality and laid-back atmosphere.
The ferry terminal is conveniently located near the town center, making it easy to access various accommodations, restaurants, and attractions.
From here, you can embark on your adventure to explore Talibon's natural wonders, such as its pristine beaches, captivating caves, and the famous Calape Forest.
7. Exploring Talibon and Beyond:
Talibon offers a range of attractions and activities for travelers to enjoy.
Take a leisurely stroll along the white sandy beaches, go snorkeling or diving to discover vibrant marine life, or visit the historical landmarks and churches that showcase the town's rich cultural heritage.
Talibon also serves as an excellent base for exploring other popular destinations in Bohol, such as the famous Chocolate Hills, Panglao Island, and the Tarsier Sanctuary in Corella.
Island Shipping Corporation
Cebu City Branch
15-2 V. Sotto Street, corner McArthur Blvd., Cebu City
Telephone: (032) 422-6329, (032) 460-5608, (032) 435-2078
Fax: (032) 422-6330
Route Schedule Departure
Cebu - Talibon, Bohol Daily 8:00PM
Talibon, Bohol - Cebu Daily 8:00AM
Note: All schedules are subject to change without prior notice.
Embarking on a ferry journey from Cebu to Talibon provides an enchanting and convenient way to reach this hidden paradise in Bohol.
With its reliable ferry operators, scenic views, and the opportunity to explore Talibon and its neighboring attractions, you're guaranteed a memorable and rewarding island hopping experience.
Whether you're seeking relaxation on the pristine beaches or a chance to immerse yourself in the local culture, the Cebu to Talibon ferry route offers a gateway to an unforgettable adventure.

Arriving in Cebu, the pretty marine police building.

Busy Cebu Port