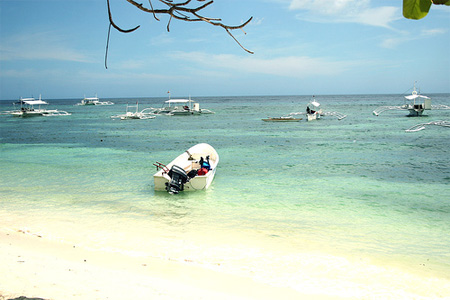 Kayla'a Beach Resort
Secure your Cebu Bohol ferry tickets today to start your unforgettable journey!
Dimiao's one and only beach resort is Kayla'a, nestled in a pristine cove on Imelda Beach at Barangay Balbalan. The town of Dimiao lies at the eastern side of Tagbilaran, the capital city of Tagbilaran. It takes less than an hour to traverse the 40-kilometer stretch of cement-paved roads southward towards the town of Dimiao.
The trip to Dimiao is quite interesting as you pass by coastal views, simple dwellings, heritage homes and old churches. One will pass by the town of Baclayon where the oldest church in Bohol is nestled along the highway; then to Alburquerque where the longest python in captivity lives; to Loay with its old stone church and heritage homes; to Lila then Dimiao with their share of scenic views.
Recommended Bohol Philippines Tours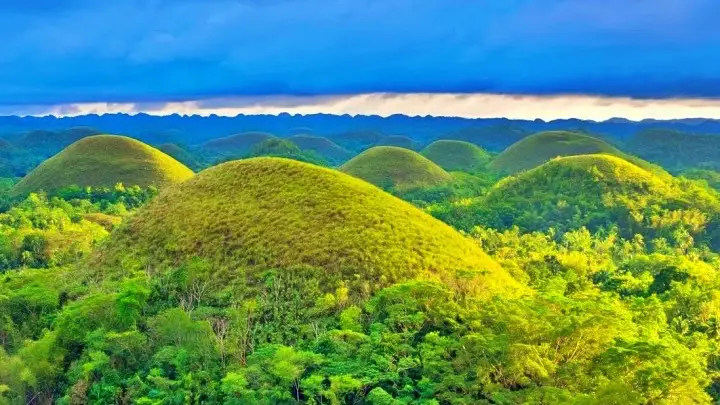 [ Bohol Sight Seeing Day Trips  - Check Out Availability ]
[ Full Day Cruise and Sailing Tours - Check out Availability ]
[ Full Day Adventure Tours - Check out Availability ]
Discover more of Bohol's natural wonders through our recommended tours. Click on the links below to embark on unforgettable adventures:
Ready to explore the beautiful islands of Cebu and Bohol? Secure your ferry tickets today through 12go and start your unforgettable journey!
Kayla'a Beach Resort is a respite after a 45-minute trip; a place to stretch you legs, relax and enjoy the cool sea breeze. Luscious meals are for the taking at their restaurant served by a staff dressed in sarongs and slippers, adding to the tropical touch. For a barbecue party or a simple barbecue meal, enjoy it at the Woody's Bar & Grill just along the beach with full view of the sea. On a clear day, the island of Camiguin and the silhouette of Mt. Hibok-Hibok can be seen.
Kayla'a also celebrates a monthly fiesta which they call the "Full Moon Fiesta". The exhilarating events includes bonfire parties, hot music, sumptuous feasts with the flickering waves, white sand and the moon & star-studded night sky as background.
Full enjoyment is yours for the taking if you choose to book and stay at any of their luxurious air-conditioned rooms which are fully equipped with modern amenities and classy facilities. One can choose either from the standard, deluxe and suite rooms whose bookings includes a complimentary breakfast for two.
Standard rooms are all fully air-conditioned with water heater and cable TV and can accommodate two persons. The Deluxe and Suite rooms are likewise fully air-conditioned with water heater, bathtub, cable TV, and refrigerator; spacious enough to accommodate four or five persons, respectively. Suite rooms have Jacuzzis.
Deluxe and Suite rooms are works of art! Each room depicts a special theme which is manifested with wall paintings, special furniture and an interior design painstakingly done with color and material coordination.
Yet, one can also enjoy the outdoors! Since Imelda Beach is a favorite campsite of the boys and girls scouts of Bohol, you may want to experience sleeping out under the night sky. The resort will gladly provide for your camping needs.
Truly, enjoyment is guaranteed! The resort is serene and quiet especially at night and the ambiance is really tropical. Tall coconut palm trees fringe the beach and the cool blue waters is inviting. Night swimming is a thrilling experience!
Kayla'a Beach Resort offers its clients with other luxurious amenities. Aside from the beach, the resort has a swimming pool with Jacuzzi; massage by the beach is available; a souvenir shop sells sundry and gift items; and services such as laundry, transport and tour assistance is offered.
The resort has thought of everything! The total comfort and enjoyment of clients is their primary concern. If you think they fall behind your standards, let them know. The management and staff of the resort are open to your suggestions and they will strive to provide the services that you see fit.