Doljo White Sand Beach

Secure your Cebu Bohol ferry tickets today to start your unforgettable journey!
Doljo Beach is located at Barangay Doljo, Panglao Island. It lies on the northwest side of the island and at its very tip. It is 15 kilometers from Alona Beach; 35 minutes by outrigger boat and 10 minutes away by car.
It is much nearer though to Momo Beach at Tangnan which lies on the same side of the island. The beach is only 20 minutes ride away from Tagbilaran City.
The 3km beach is relatively unexplored and undeveloped, wide and with white sand that stretches so far out and the sea bed slopping gently towards the deep. It is fringed with tall coconut palm trees which add much to its tropical look.
Recommended Bohol Philippines Tours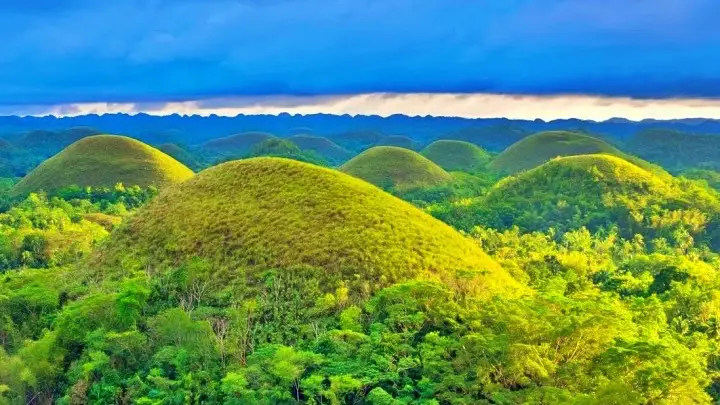 [ Bohol Sight Seeing Day Trips  - Check Out Availability ]
[ Full Day Cruise and Sailing Tours - Check out Availability ]
[ Full Day Adventure Tours - Check out Availability ]
Discover more of Bohol's natural wonders through our recommended tours. Click on the links below to embark on unforgettable adventures:
Ready to explore the beautiful islands of Cebu and Bohol? Secure your ferry tickets today through 12go and start your unforgettable journey!
The place is noted for its beautiful and exquisite seashells. With calm, deep and clear waters and the sea bed free of sea grasses plus myriads of colorful marine life, it is a favorite hang-out of local folks.
Some private residences have put up native huts with seats and rent them out to the picnickers. A place where we had our reunion way back in 2005 (sorry but i forgot the name of the resort) had long cement tables and a covered pavilion aside from native huts. Old Talisay trees abound aside from the coconut palm trees.
Where to Stay Near Doljo White Sand Beach
There are several hotels, resorts, and hostels located close to Doljo Beach on Panglao Island in the Philippines. Here are a few options for you to consider:
1. South Palms Resort Panglao: This beachfront resort is located near Doljo Beach and offers comfortable rooms, a swimming pool, and direct access to the beach.

2. Amarela Resort: Situated near Doljo Beach, Amarela Resort offers cozy rooms with a rustic charm. It has a beautiful garden, a swimming pool, and an on-site restaurant.
3. Eskaya Beach Resort and Spa: Located within a short distance from Doljo Beach, Eskaya is a luxury resort offering private villas with their own plunge pools. The resort has a spa, a beachfront restaurant, and stunning views of the ocean.
4. Panglao Homes Resort & Villas: This budget-friendly resort is situated close to Doljo Beach. It offers comfortable rooms, a swimming pool, and easy access to the beach.
5. Harmony Hotel Panglao: Located just a short distance from Doljo Beach, Harmony Hotel offers affordable rooms with modern amenities. It features a swimming pool, a restaurant, and a garden area.
Please note that availability and prices may vary, so it's recommended to check with the individual establishments or use a trusted travel website to make a reservation based on your specific travel dates.
The Ananyana Beach Resort is located at Doljo Beach and at its center. It is a new beach resort with a land area of 5,000 square meters.
Cottages with room accommodations complete with facilities and amenities are available and are set among flowering gardens with paths that meander through them creating a relaxing and yet rejuvenating atmosphere.
Two other resorts situated at Doljo beach are Muro-Ami Seaside and Palm Island Resort.

Diving Spots near Doljo White Sand Beach
Panglao Island, including the vicinity of Doljo Beach, is renowned for its stunning diving spots. Here are some notable dive sites near Doljo Beach:
Further out to the sea of Doljo Beach can be found some beautiful dive spots: the Doljo House Reef and the Doljo Point dive site.
Different kinds of corals and multi-colored fishes abound in the area. Diving and snorkelling in the area is a good alternative when the Habagat wind is strong at the Alona side.
1. Balicasag Island: Located a short boat ride away from Doljo Beach, Balicasag Island is known for its crystal-clear waters and diverse marine life. The island features vibrant coral reefs teeming with colorful fish, turtles, and even occasional sightings of whale sharks. There are several dive sites around Balicasag, including Black Forest, Cathedral Wall, and Rudy's Rock.

2. Pamilacan Island: Situated off the coast of Bohol, Pamilacan Island offers excellent diving opportunities. The island is famous for encounters with dolphins, whales, and whale sharks. Divers can explore its healthy reefs, encounter schools of fish, and witness the occasional passing pelagic species.
3. Cervera Shoal: Also known as Snake Island, Cervera Shoal is a popular dive site due to its abundance of sea snakes. Divers can observe these unique creatures, including the venomous banded sea kraits, in their natural habitat. The site also features beautiful corals, reef fish, and occasional encounters with turtles.
4. Doljo Point: Since you're already near Doljo Beach, Doljo Point is a convenient dive site to explore. It offers a wall dive experience with impressive coral formations and an array of marine life, including nudibranchs, reef sharks, and various tropical fish species.
5. Arco Point: Located south of Doljo Beach, Arco Point is a fascinating dive site known for its underwater arch and interesting rock formations. Divers can navigate through the arch, which is adorned with colorful corals and sponges. The site is home to an abundance of marine life, including groupers, jacks, and snappers.
Please keep in mind that diving conditions and the availability of specific marine life can vary depending on the season and weather conditions.
It's always recommended to dive with a certified and experienced dive operator who can guide you to the best spots and ensure your safety throughout your underwater adventure.