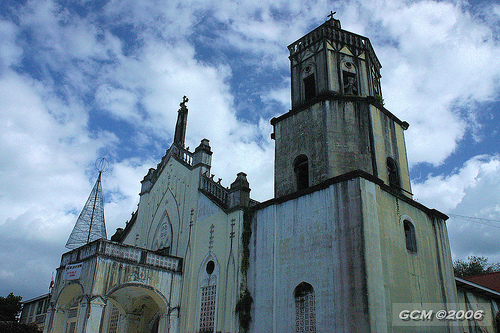 Inabanga Church
Secure your Cebu Bohol ferry tickets today to start your unforgettable journey!
Located on an elevated area beside the banks of the Inabanga River, a mission was founded in the place by the Jesuits in 1596. Like Talibon, it was administered in Jesuit times from the Colegio de San Ildefonso in Cebu. The parish was founded in 1722, with the advocacy of San Pablo Apostol, passed on to the Recollects in 1768 and they remained its pastors until 1898.
Recommended Bohol Philippines Tours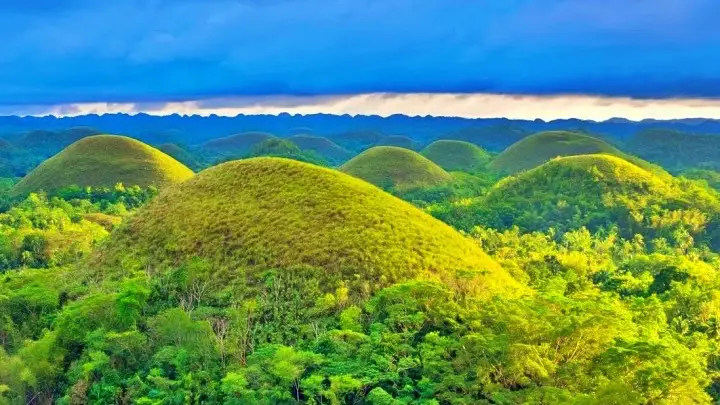 [ Bohol Sight Seeing Day Trips  - Check Out Availability ]
[ Full Day Cruise and Sailing Tours - Check out Availability ]
[ Full Day Adventure Tours - Check out Availability ]
Discover more of Bohol's natural wonders through our recommended tours. Click on the links below to embark on unforgettable adventures:
Ready to explore the beautiful islands of Cebu and Bohol? Secure your ferry tickets today through 12go and start your unforgettable journey!
The church is ideally situated on an elevated area, the highest point in town. Stone embankments protect the site. An earlier church of stone was built during Jesuit times but it was burnt probably during the Dagohoy revolt. Redondo (1886, 181) reports that the church was in bad condition and so was the adjoining convento. A new stone church was completed in 1899 but this was burnt by Americans in 1902 in retaliation for the attack on the garrison at Tubigon.
The church is composed of various materials, the last being concrete, introduced by the secular priest Fr. Quiterio Sarigumba in 1931. The church uses gothic elements in the facade and has a portico in front of the entrance. The interior is disappointingly modern, except for an exquisite wooden tabernacle probably from Jesuit times and the murals of the Garces brothers, done in the style of Canuto Avila and Ray Francia.
Top of Inabanga Church