Inabanga
Secure your Cebu Bohol ferry tickets today to start your unforgettable journey!
The Municipality of Inabanga is located at the northern coast of Bohol, 71 kilometers from Tagbilaran City. Considered a 3rd class municipality, the town covers a total land area of 13,166 hectares, Bohol's 3rd largest town. It has a population of 43,331 people according to the 2007 census in more or less 7,867 households..
Recommended Bohol Philippines Tours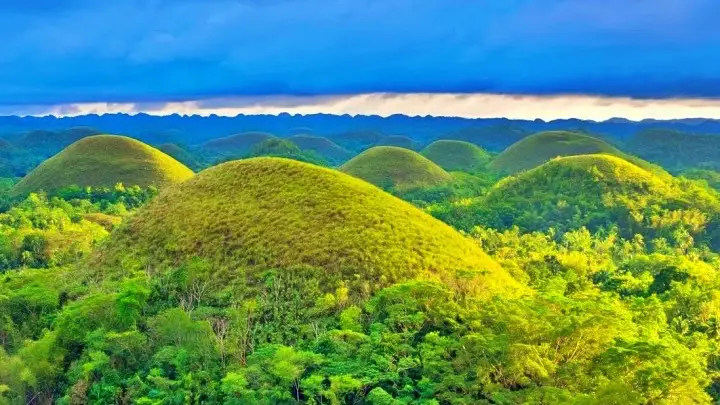 [ Bohol Sight Seeing Day Trips  - Check Out Availability ]
[ Full Day Cruise and Sailing Tours - Check out Availability ]
[ Full Day Adventure Tours - Check out Availability ]
Discover more of Bohol's natural wonders through our recommended tours. Click on the links below to embark on unforgettable adventures:
Ready to explore the beautiful islands of Cebu and Bohol? Secure your ferry tickets today through 12go and start your unforgettable journey!
It is politically subdivided into 50 barangays, to wit: Anonang, Bahan, Badiang, Baguhan, Banahao, Baogo, Bugang, Cagawasan, Cagayan, Cambitoon, Canlinte, Cawayan, Cogon, Cuaming, Dagnawan, Dagohoy, Dait Sur, Datag, Fatima, Hambongan, Kauway, Ilaud, Ilaya, Ilihan, Lapacan Norte, Lapacan Sur, Lawis, Liloan Norte, Liloan Sur, Lomboy, Lonoy Cainsican, Lonoy Roma, Lutao, Luyo, Mabuhay, Maria Rosario, Nabuad, Napo, Ondol, Poblacion, Riverside, Saa, San Isidro, San Jose, Santo Niño, Santo Rosario, Sua, Tambook, Tungod, U-og and Ubujan..
The town of Inabanga is blessed with natural attractions with rolling terrain, hills and mountains, Inabanga River, the largest river of Bohol, Ilihan Falls and the Macavan Cave. Other attractive sights are the centuries old Inabanga Church which is dedicated to Saint Paul and whose feast day falls on June 30. Getting its share of visitors is the Inabanga Nature Park and Fishing Village..
The people of Inabanga are industrious. Many are engaged in fishing, mat weaving, the making of nipa thatches and seafood conservation such as salted sisi, litub, tagimtim and kaykay. The women folks are adept also at saguran weaving, the weaving of blankets and the making of hats, bags and baskets..
Others are engaged in trading, especially those located at the town proper. Establishments available are bakeries, lending institutions, gasoline stations, stores selling construction materials, and more..
Yet with all these occupations, Inabanga is still one of the impoverished towns of Bohol. To alleviate the economic situation of the town, various projects are being implemented by the town's local government unit..
One such endeavour is the establishment of the Seaweeds-Farming project in Hambongan Island for marginalized fishermen which is funded with a grant from the municipal government. The Sea Kaunlaran Association (SKA) was formed and they initiated the planting of the Eucheuma seaweeds, locally known as "guso", in deep seawaters. Planting at a staggered basis on staked areas, the fishermen can then harvest one area after another guaranteeing a continuous harvest and thus a steady income. .
Another laudable venture is the establishment of a 20-hectare site to be used for the planting of lakatan bananas, a variety which is quite in demand nowadays. The inhabitants of Barangay Ilihan were the recipient of this project and were rallied to plant and nurture this banana variety for commercial purposes. The project has been launched by the Local Government Unit, led by the incumbent Mayor..
An association of differently-abled persons was formed also in Inabanga known formally as the Inabanga Association of Differently-abled Persons (IADAP). The members of the association were recipient of yet another project; a livelihood project wherein 33 of them received eight (8) chickens each for fattening, breeding and eventually for sale to boost their family's income. The project is funded by the Department of Labor and Employment (DOLE) thru its Tulay Program while the construction of poultry houses was sponsored by the LGU of Inabanga..
Other projects are in the offing, waiting for the necessary funds for it to be implemented. It is only a matter of time and the municipality of Inabanga will overcome the inherent problem of poverty and thus raise its economic viability to a higher level. Nothing is impossible if, with concerted efforts, the people will unify and do their utmost to achieve their goals.