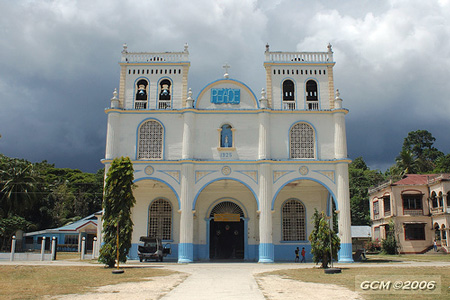 Lila of Bohol Philippines
Secure your Cebu Bohol ferry tickets today to start your unforgettable journey!
Check out Now the best Bohol deals
Recommended Bohol Philippines Tours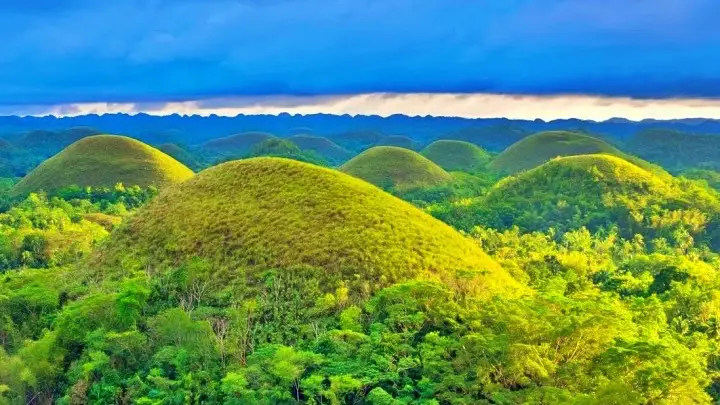 [ Bohol Sight Seeing Day Trips  - Check Out Availability ]
[ Full Day Cruise and Sailing Tours - Check out Availability ]
[ Full Day Adventure Tours - Check out Availability ]
Discover more of Bohol's natural wonders through our recommended tours. Click on the links below to embark on unforgettable adventures:
Ready to explore the beautiful islands of Cebu and Bohol? Secure your ferry tickets today through 12go and start your unforgettable journey!
Lila is a municipality only 28 kilometers and a half from the capital of Bohol, Tagbilaran City. On wide cemented roads, the town is very accessible and travel time takes only 40 minutes. It is after the town of Loay. After it is the town of Dimiao, its mother town.

photo taken from Wikipedia
Livelihood is centered mostly on fishing and farming. In fact, the town is well known as the hometown of the fearless devilfish fishermen who go after extremely large manta rays during the hot summer months. Manta Rays are known in the area as "Sanga". Also, the town's estuaries, brooks and streams are believed to be the spawning ground of "bangus" fingerlings.

The people of the town are also into rice farming. Its rice terraces at barangay Tiguis has caught the attention of many tourists and lauded by its captivating beauty. Although it cannot compare in size to the Banaue Rice Terraces, the green and then gold carpet which cascades down the mountain are picture perfect!
The Local Government Unit (LGU) of the town is presently geared towards the improvement and opening of farm to market roads and bridges to facilitate ease of marketing farm goods. Trainings are being implemented on the raising of crops including the lowly yet highly nutritious squash and the much loved lakatan bananas.

Lila is considered as a 5th class municipality whose land area of 3,393.39 hectares is politically subdivided into 18 barangays, to wit: Banban, Bonkokan Ilaya, Bonkokan Ubos, Calvario, Candulang, Catugasan, Cayupo, Cogon, Jambawan, La Fortuna, Lomanoy, Macalingan, Malinao East, Malinao West, Nagsulay, Poblacion, Taug and Tiguis.
Majority of the people of Lila are Roman Catholics whose faith revolves around their church which is dedicated to the Blessed Virgin of the Holy Rosary whose feast day is celebrated with much fanfare every 7th of October. Love for the Blessed Virgin by the local town folks developed when after a series of church burnings in the past, the icon, repeatedly, was miraculously spared.

Education is a must for all and only a few people are considered illiterate and they belong mostly to the older generation who, when prodded to go to school, often say that "taas na ang lubi" (the coconut is too tall); one way of saying that at their age "it is too late already".
God bestowed upon Lila natural and man-made wonders. With rolling terrain, rich and fertile land and intertwining rivers and streams, it also boasts of a heritage church, the rice terraces and the Tiguis Swimming Pool. You cannot appreciate what you have not seen. Come and visit Lila and see for yourself. In fact, tour Bohol and you will be awed by God's grandeur poured out into this little island in the Pacific!

Check out for Bohol Hotel Deals
Back to Top: Municipality of Lila in Bohol, Philippines
Back to Bohol