Other Mactan Island Dive Sites
Secure your Cebu Bohol ferry tickets today to start your unforgettable journey!
There are marvellous dive sites around Mactan Island other than those facing Olango Island. These sites are further off, either at the northern end or at the southern end of Mactan. These sites though are still very accessible from the Mactan International Airport. Travel time to each site varies depending on the distance from the airport.
Recommended Bohol Philippines Tours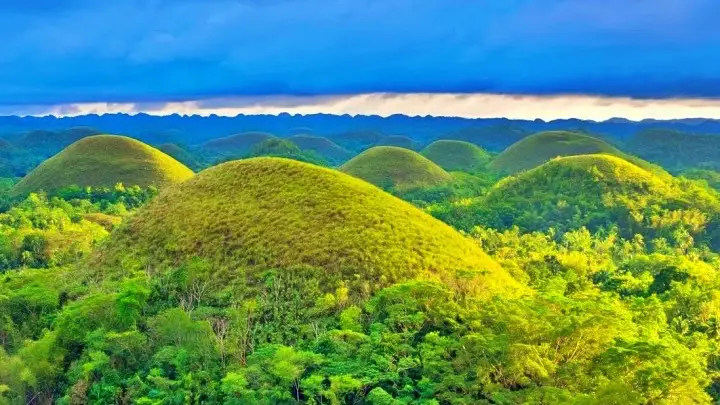 [ Bohol Sight Seeing Day Trips  - Check Out Availability ]
[ Full Day Cruise and Sailing Tours - Check out Availability ]
[ Full Day Adventure Tours - Check out Availability ]
Discover more of Bohol's natural wonders through our recommended tours. Click on the links below to embark on unforgettable adventures:
Ready to explore the beautiful islands of Cebu and Bohol? Secure your ferry tickets today through 12go and start your unforgettable journey!
All dive sites offer diverse diving conditions yet divers are treated to wondrous sightings of large pelagic species, coral gardens and caves with overhangs. Drop offs descend from about 10 meters depth to about 30-40 meters.
Due to unexpected surges and strong currents, novices or inexperienced divers should be accompanied by dive masters. It is a basic condition that, in bad weather, divers should refrain from diving in these areas. Generally, the best conditions fall largely between the months of March to June and from September to December.
Many resorts line the coast along Mactan Island, the side facing Olango. All resorts offer diving trips, training and have complete diving equipments for sale or lease plus good dive guides to boot. On diving trips, it is advisable to hire expert guides in order to locate the best points of the particular dive site you want to visit.
Capitancillo Island is located 100km north of Mactan Island, 10km southeast of Bago. From Mactan, travel time on a native outrigger boat will take from 2.5 to 3 hours; 1 hr from Sogod, or by road to Bago on Cebu's east coast and then a 30min ride on a banca to the dive site. 

The average depth of the dive is 80ft with a maximum depth at 150ft. Divers may encounter fierce currents from time to time so the inexperience diver should be accompanied by a dive master. Advance divers pick spring tides in the hope of spotting larger pelagic species, but the novice should choose neap tides with an experienced dive master as guide. Visibility of the dive can reach 100ft.
Click here to get the best hotel deals in Bohol
The site has shallow reef-tops at 10m leading to drop-offs with colorful corals. The most interesting part of the dive is the location of caves which are beautiful with overhangs. Inside the caves, one will find small shoals of pelagic fish, and all kinds of reef fish. Shallow reef-flats extend 3km all around the island and is the best in the area.
Talong Island is so called because of its shape. "Talong" means "eggplant" in the local dialect. The north and northwest sides of the island have long slopes, jutting out and down, with fields of stony corals, particularly large table and boulder corals.

The island is located 55km north-northeast of Mactan Island, just north of the northwest point of Pacijan Island, and westernmost of the Camotes Islands. From Mactan Island, Talong Island can be reach in 1.5 to 2 hrs by native outrigger boat or an hour by the same means from Sogod.
Average depth is from any depth to a maximum depth of 130ft. The area has normally choppy with medium currents which are ideal for the novice diver; yet currents can get rough and fierce, so the expertise of the dive master is needed. Journey in rough weather is a no-no. Visibility can reach 130ft and the site is a good area to spot pelagic species.
East Side of Lassuan Islet is a dive with an average depth of 60ft to a maximum of 130ft. It is located at the east side of the extensive reef that extends south from Olango Island to Lassuan Islet. From Mactan Island, it takes only 20-30mins by native outrigger boat.

The waters in the area are usually choppy with string and localized currents; in rough weather, diving should be avoided. On the west side, in the Hilutungan Channel, conditions can be tricky so it is best to keep to the east side of the reef in the Olango Channel. Both channels have rip currents.
The dive site offers good drift-diving over the drop-offs although the large expanse of reef has been overfished. Down to 20m though can be seen excellent stony corals. An expert guide is a boon in order to locate the best points during the dive.
Source:
http://www.travelsmart.net/ph/Diving_Sites/Cebu.htm
http://www.polaris-dive.com/eng_nf/diving_olango.htm
http://en.wikipedia.org/wiki/Olango_Island
Top of Other Mactan Dive Sites