Pandanon Island
Secure your Cebu Bohol ferry tickets today to start your unforgettable journey!
Who would have thought that in the northern part of Bohol, in the modest town of Getafe, a paradise was conceived? Welcome to Pandanon Island, a peaceful and breathtakingly beautiful place where raw beauty of nature is at its best.
Sitting in the middle of a vast blue Camotes Sea, Pandanon Island is one of the 7,107 islands that consists the archipelago and it is one of the best islands that the country is to be proud of. It is located on the northern part of Bohol, Philippines, under the jurisdiction of Getafe, Bohol.
Pandan, a plant especially used for dessert flavoring, was once copious in the place during the olden times. This might be the reason that the place got its name "Pandanon". Until now, it is still a mystery on how these plants found its way to the island since it is abundant in places like Asia Pacific, Australia and Madagascar. Aside from its flavoring properties, pandan is also used for basket and mat weaving, herbal medicine and perfume derived from its flowers.
According to locals, the place was once a secret getaway, a hidden paradise. As years have gone by, the place gained popularity and was introduced into the community. Currently, it has an estimated population of 2000. Aside from tourism, major sources of living are fishing and selling accessories from shells along the beach.
Thanks to its long stretch of powdery white sand bar and the cool, turquoise waters that beckons everyone for a refreshing dip even when the sun is at its peak. Snorkeling and diving are no good in this place because it lacks depth and no available dive spots. But nevertheless, the place is one of the best family-oriented places.
The sandbar is a good place to sit and relax, watch the sunset or have drinks with your friends. Picnics are good idea. For sport enthusiasts, playing beach volleyball, skimboarding and Frisbee are among the activities that are encouraged. But mere walking along the beach with the ripples of the sea on your feet is worth every penny of your adventure.
Though there is nothing much to be seen when snorkeling, you'll be mesmerized by the beauty of sea creatures in the shallow waters, visible without the aid of goggles. There are starfishes of different kinds, colors and shapes, sea urchins and sea shells.
There is also a church, or should I say, a big chapel, standing in the middle of the island. It calls every weary soul to rest their burdens and whisper in silence to his God for prayers to be heard. For couples who are planning to get married, the church is open for wedding events. Food preparations are not a bit of a problem. You can obtain freshest foods directly from the locals or boatmen at negotiable rate. They can also prepare foods with a touch of class and style.
Haven't undergone major developments, the place is still preserving its natural beauty. Appreciating nature is proven to be helpful to people who are stressed and tired from the worries of a city life.
Pandanon Island was recently opened to the public, either foreigners or locals alike. The entrance fee ranges from 100-150 per head with cottages made of natural cogon grasses pegged at 250.00.
Getting to Pandanon Island is not a difficult task. By renting motorized boats, you will reach the island in less than half hour from Getafe, Bohol or 70-80 minutes from Mactan Island. Price starts at 3,500 for 30-person sized boats but still it is subject to change depending on the season and the number of passengers.
Recommended Bohol Philippines Tours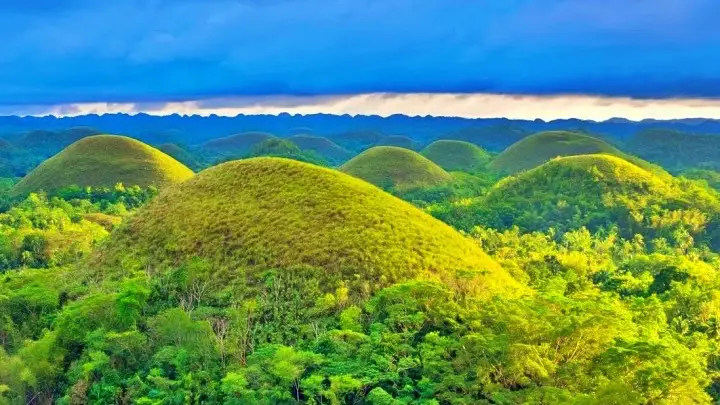 [ Bohol Sight Seeing Day Trips  - Check Out Availability ]
[ Full Day Cruise and Sailing Tours - Check out Availability ]
[ Full Day Adventure Tours - Check out Availability ]
Discover more of Bohol's natural wonders through our recommended tours. Click on the links below to embark on unforgettable adventures:
Ready to explore the beautiful islands of Cebu and Bohol? Secure your ferry tickets today through 12go and start your unforgettable journey!
Top of Pandanon Island