Philippine Islands Divers Resort
Secure your Cebu Bohol ferry tickets today to start your unforgettable journey!
The Philippine Islands Divers Resort – Alona Bohol was established in 1985 and is now a PADI 5-star Gold Palm Resort and a member of PADI International Resort Association.
The resort is also a member of the Philippine Commission on Sports Scuba Diving (PCSSD) and the Philippine Coast Guard Auxiliary (PCGA). The PCGA's mandates are Search & Rescue, Enviromental Protection, Training & Education, Boat Safety & Traffic, and others.
The resort uses the complete PADI Education System for all their courses, including: student training kits, multimedia products, videos, logbooks, workbooks, quizzes & exams and all available PADI Training Aids.
The Philippine Islands Divers Resort is managed by Jacques Trotin who is also the Divemaster and the Chairman of the Board. The resort offers a variety of fully furnished lodgings and has partner resorts that also offer excellent accommodations.
Recommended Bohol Philippines Tours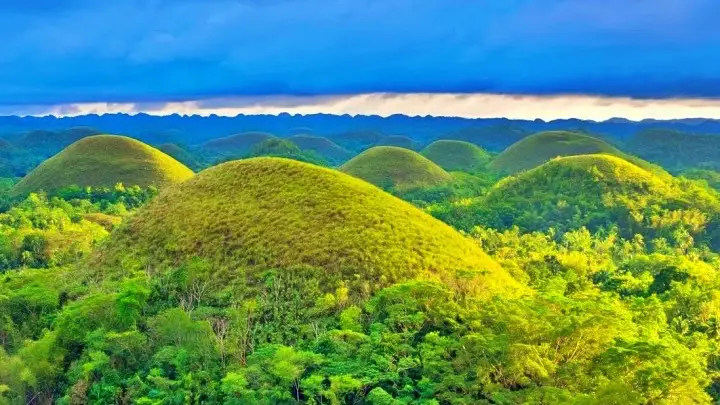 [ Bohol Sight Seeing Day Trips  - Check Out Availability ]
[ Full Day Cruise and Sailing Tours - Check out Availability ]
[ Full Day Adventure Tours - Check out Availability ]
Discover more of Bohol's natural wonders through our recommended tours. Click on the links below to embark on unforgettable adventures:
Ready to explore the beautiful islands of Cebu and Bohol? Secure your ferry tickets today through 12go and start your unforgettable journey!
Location
The Philippine Islands Divers Resort - Alona Bohol is located at Alona Beach, Danao, 6340 Panglao, Bohol, Philippines. The resort is 20 meters away from the 800 meter stretch of white sand at Alona Beach and located at the south side of Panglao Island. It is only 18 kilometers or 30 minutes away from Tagbilaran City, the one and only city of the province.
Panglao Island is approximately 16 x 7 kilometers, the biggest island of the province and is connected to mainland Bohol by 2 bridges.
Facilities and Services
Accommodations
The Philippine Islands Divers Resort – Alona Bohol offers first class accommodations and modern facilities. It also has partner resorts namely: Alona Palm Beach and Sun Apartelle both located at Alona Beach.
The Chalet The Chalet is fully furnished with air conditioning, private toilet & bath with hot shower, kitchen and pantry, living and dining area, terrace and balcony. The one (1) unit Chalet has a beach-front view, two double rooms and two single rooms that can accommodate a total of 6 to 10 persons.
Villa Suite There are twelve (12) units available of these suites with terraces either overlooking the white sand beach or the poolside. The suites are fully air-conditioned and provided with twin or king-sized bed, private toilet & bath with bath tub and hot and cold shower plus television.
Executive Rooms There are ten (10) units available with a receiving area and a garden view. The rooms are fully air-conditioned with twin or double bed, private toilet and bath
Deluxe Rooms The Deluxe Room is a bungalow type with a beach front view. There are four (4) units available. The rooms are provided with electric fan, twin or double bed, private toilet and bath.
Superior Rooms The rooms have thatched roofing with a receiving area and a garden view. They are provided with electric fans, twin or double beds, private toilets & baths.

Philippine Islands Divers Resort Dive Center
The dive center is equipped with 25 sets Seaquest and Scuba Pro diving gears, slightly used or new. All the equipments have weekly checkup and cleansing day with Anti-Bac. Regulators are rinsed with Anti-Bac after every use.
The tanks are visually inspected every half to one year. Two Bauer compressors are located in an area where it will not disturb anyone and we are sure of good and clean 'Alona Air'.
The sizes of our 85 scuba tanks are 8l, 10l, 12l and 15l. Classroom & Training The resort has a spacious classroom with a view of the beach. A large pool is available for confined water training just 15 meters away from the classroom. A house reef is also available composed of rocky formations where soft and hard corals grow with sandy bottoms in between. The center is a registered PADI Dive Center and well equipped with Scubapro regulators, Seaquest and Mares BCD'S. Certified divers are required to bring along their certifications and log books. European divers are advised to bring an INT-Adapter if their regulators have a DIN-connection. Water temperature is about 26-29 degree Celsius. Visibility averages between 15-30 meters, on good days 40 meters. Most dive spots are steep wall dives. The resort teaches PADI courses from Bubble Maker up to Assistant Instructor. Instructions may be given either in English, German, French, Japanese and Filipino.
PADI Courses Bubble Maker Intro Dive Discover Scuba Diving Scuba Diver Open Water Diver (Junior OWD) Adventure in Diving Advance Open Water Diver Emergency First Response Including the Book/Manual Rescue Diver Dive Master (Own Equipment) Dive Master (Rent Equipment) Assistant Instructor Specialty Courses Search & Recovery Nitrox (EANx) Deep Diving U/W Photography U/W Videographer Night Diving Navigation Multi Level Diving PADI AWARE Fish Identification Peak Performance Buoyancy Recreational Diving Beach Dives (House Reef) Boat Dives Daytrips to Balicasag, Pamilacan, Cabilao and Apo Island Night Dives (Boat Dive) Nitrox Dives Non-Limit Diving 2-Day Safari to Apo Island, minimum 4 Pax Dive Safaris (Visayas Region), minimum 4 Pax, 3 to 7 days Equipment Rental BCD Regulator Wetsuit Mask and Snorkel Booties Fins U/W Torch Life Jacket
Other Facilities & Services Boat Rides Booking Services Camera Rental Dive Boats Rental (Speed/Outrigger) Electronic Credit Card Services Equipment Rental Equipment Repair Facsimile Machine IDD Telephone Internet Access Rent-a-Car Service Tank Refills Tour Services Transfer Services
Overview
Philippine Islands Divers Resort offers to its guest's luxurious facilities and amenities for utmost comfort. It is a first-class diving resort that offers first-class PADI courses, training and dive safaris. It is fully blest with a beautifully landscaped garden, a panoramic view of the sea and accessibility to the powdery white sand beach of Alona.
Feel the cool sea breeze as you laze and relax in your quarters after a bout of swimming, snorkeling and diving. It is also the best jump-off point to the other beautiful spots that the Bohol Island offers.
Only at Philippine Islands Divers Resort.
Top of Philippine Islands Divers Resort