Sikatuna Bohol Travel Guide
Secure your Cebu Bohol ferry tickets today to start your unforgettable journey!
Check out Now the best Bohol deals
Located 16.6 kilometers away from Bohol's lone component city, Tagbilaran City, is the town of Sikatuna. With a population of 6, 335 according to the 2007 census, the town is considered a fourth class municipality. Sikatuna is an interior town bounded by the town of Balilihan in the north, Alburquerque in the south, Corella in the west and by the towns of Sevilla and Loboc on the eastern part. It is under the first Congressional District.
Recommended Bohol Philippines Tours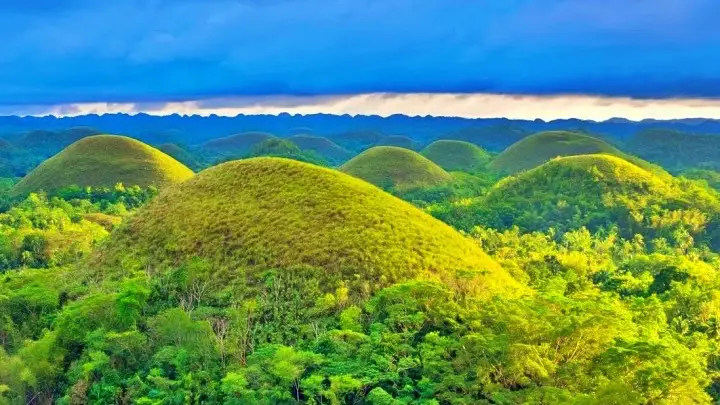 [ Bohol Sight Seeing Day Trips  - Check Out Availability ]
[ Full Day Cruise and Sailing Tours - Check out Availability ]
[ Full Day Adventure Tours - Check out Availability ]
Discover more of Bohol's natural wonders through our recommended tours. Click on the links below to embark on unforgettable adventures:
Ready to explore the beautiful islands of Cebu and Bohol? Secure your ferry tickets today through 12go and start your unforgettable journey!
Reaching the town from the city may only take 30 minutes approximately. It is also about 6.5 kilometers from the town of Corella.
With a land area of 2,675 hectares, the town is politically subdivided into 10 barangays, namely: Abucay Norte, Abucay Sur, Badiang, Bahaybahay, Cambuac Norte, Cambuac Sur, Canagong, Libjo, Poblacion I, and Poblacion II.
The town of Sikatuna was made into a separate municipality by the decree of the Executive Order No. 88 on the fifth day of December 1917. This was issued by Governor General Francis Burton Harrison. Sikatuna was once part of the town of Baclayon and also became a part of Albur before it was made into a new town.
History claim that the town was named after Datu Sikatuna, the famous Boholano Chief who made a blood compact with the leader of the Spaniards, Miguel Lopez de Legazpi, in 1565. However, residents of the town claim that the once known reason of the name's existence is not true.
During World War II, the town was made used as an evacuation center by the people of its neighboring towns. When the Japanese learned of this, they put up a garrison in the municipal building. The guerillas did not attack the garrison in order not to expose the civilians to the danger of revenge.
Share your Bohol Story!
How do you like these Bohol attractions? Do you have a great Bohol story? Tell all the world how lovely are the Bohol islands! Entering your Bohol story is easy to do. Just start typing! Add a photo or video if you want!
Check out for Bohol Hotel Deals
Back to Top: The town of Sikatuna, Bohol Philippines
Back to Bohol