Bohol Divers Resort
Secure your Cebu Bohol ferry tickets today to start your unforgettable journey!
Welcome to Bohol Divers Resort, a tropical paradise nestled on the stunning island of Bohol in the Philippines. Known for its pristine beaches, crystal-clear waters, and vibrant marine life, Bohol offers an unforgettable experience for divers and beach lovers alike. This travel guide aims to provide you with essential information about Bohol Divers Resort, highlighting its amenities, activities, nearby attractions, and practical tips to make your visit truly memorable.
Recommended Bohol Philippines Tours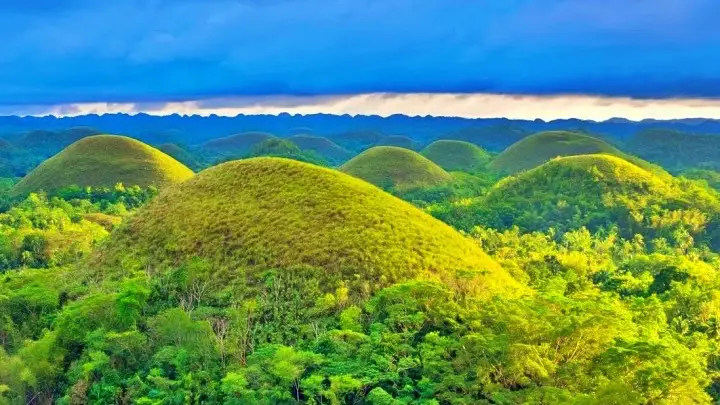 [ Bohol Sight Seeing Day Trips  - Check Out Availability ]
[ Full Day Cruise and Sailing Tours - Check out Availability ]
[ Full Day Adventure Tours - Check out Availability ]
Discover more of Bohol's natural wonders through our recommended tours. Click on the links below to embark on unforgettable adventures:
Ready to explore the beautiful islands of Cebu and Bohol? Secure your ferry tickets today through 12go and start your unforgettable journey!
Location and Accommodation
Bohol Divers Resort is ideally situated in Panglao Island, just a short drive away from Tagbilaran City. This beachfront resort offers a range of comfortable and well-appointed accommodations to suit various preferences and budgets. From cozy rooms to spacious villas, guests can enjoy modern amenities, breathtaking views, and direct access to the beach. Whether you're traveling solo, with a partner, or as a family, Bohol Divers Resort has something for everyone.
Diving and Watersports
Bohol is renowned for its exceptional dive sites, and Bohol Divers Resort is the perfect base for exploring them. The resort operates a fully equipped PADI-certified dive center, staffed with experienced instructors and divemasters. From beginners to advanced divers, there are courses and dive trips suitable for all skill levels. Discover vibrant coral reefs, encounter magnificent marine creatures, and explore underwater caves and shipwrecks that lie beneath the azure waters.
Snorkeling:
If you prefer snorkeling, the resort offers guided trips to nearby snorkeling spots, where you can marvel at the beauty of Bohol's marine ecosystem. Swim alongside colorful fish, spot sea turtles, and witness the stunning coral formations that make this region a snorkeler's paradise.
Other Watersports:
Beyond diving and snorkeling, Bohol Divers Resort offers a range of exciting watersports activities. Kayaking, paddleboarding, jet skiing, and island hopping tours are just a few of the options available. Indulge in adrenaline-fueled adventures or simply relax on a boat cruise while soaking up the sun and enjoying the breathtaking coastal scenery.
Resort Facilities and Amenities
Dining: Bohol Divers Resort features a restaurant and bar serving a delightful mix of local and international cuisines. Sample fresh seafood, traditional Filipino dishes, and refreshing tropical drinks while enjoying panoramic ocean views. The resort's beachfront location offers a picturesque setting for romantic dinners or casual meals with friends and family.
Swimming Pool: Unwind and cool off in the resort's swimming pool, surrounded by lush tropical gardens. Whether you're taking a refreshing dip or lounging by the poolside with a good book, the pool area provides a relaxing oasis for guests to enjoy.
Spa and Wellness: Treat yourself to a rejuvenating spa experience at Bohol Divers Resort. Indulge in soothing massages, therapeutic treatments, and wellness therapies that will leave you feeling refreshed and revitalized. The serene ambiance and skilled therapists will ensure you achieve the utmost relaxation during your stay.
Other Amenities: The resort offers additional amenities such as a fitness center, souvenir shop, and a 24-hour front desk to cater to your needs throughout your stay.
Exploring the Surroundings
Chocolate Hills: A trip to Bohol wouldn't be complete without visiting the iconic Chocolate Hills. These unique geological formations consist of over 1,000 hills that turn chocolate brown during the dry season, creating a mesmerizing landscape. Explore the viewing decks and take in the panoramic views or embark on an ATV adventure to get a closer look at this natural wonder.
Tarsier Conservation Area: Bohol is home to the world's smallest primate, the Philippine tarsier. Just a short distance from Bohol Divers Resort, you can visit the Tarsier Conservation Area to observe these adorable creatures in their natural habitat. Remember to maintain a respectful distance and follow the guidelines to ensure their well-being.
Loboc River Cruise: Experience the beauty of Loboc River by taking a leisurely river cruise. Enjoy a sumptuous buffet lunch or dinner while floating along the serene river, surrounded by lush greenery and cascading waterfalls. Live entertainment and traditional music add to the enchanting ambiance, creating a truly memorable dining experience.