Bohol Islands
There are 75 islands and islets of Bohol. Most of them are clustered in the northeastern part of Bohol particularly in the towns of Tubigon, Inabanga, Getafe, Talibon, Bien Unido and Pres. Carlos P. Garcia.

---
The following islands are listed in alphabetical order:

Alumar
Bagatusan
Bagong Banwa
Banacon
Banbanan
Bansaan
Batasan
Bay Sa Owak
Bilangbilangan
Bonbon
Bosaan
Buabuahan
Bugatusan
Busalian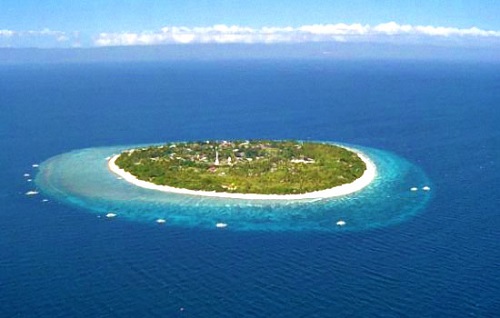 Cabul-an
Cabantulan
Cabgan
Calangaman
Cancoslino
Calituban
Catang
Cati-il
Cuaming
Gak-ang
Gaus
Guindacpan
Hambongan
Hingutanan
Inanoran
Jaguliao
Jandayan
Jau
Juagdan
Lapinin
Lapinin Chico
Limasoc
Lumislis
Ma-agpit
Mahanay
Makaina
Makalingao
Malingin
Mantatao Daku
Mantatao Gamay
Maomauan
Maubay
Mocaboc
Nasingin
Nocnocan
Pamasaun
Pandao
Pangangan
Pangapasan
Pinango
Potohan
Pungtud
Saag
Sagasa
Sandingan
Sentingnenay
Silo
Sinandigan
Tabangdio
Talabon
Talimobo
Tambo
Tangtaang
Tintinan
Tumok
To read about Bohol Government, please click here.