Antequera Baskets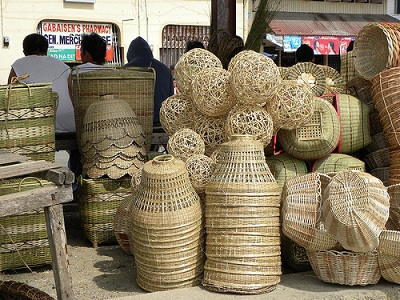 Secure your Cebu Bohol ferry tickets today to start your unforgettable journey!
Antequera baskets, including other native products such as hampers, home furnishings, wall decors, furniture, bags and fashion accessories, come in all shapes and sizes.
These handicrafts are made out of whatever native material is on hand: from bamboo, rattan, wicker, nito, buri, sig-id and other vines.

Recommended Bohol Philippines Tours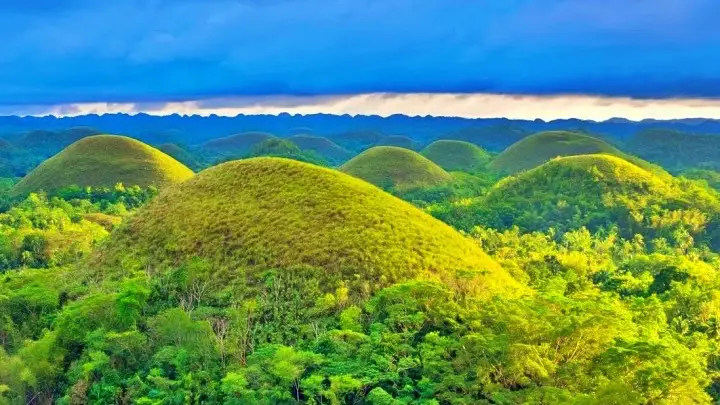 [ Bohol Sight Seeing Day Trips  - Check Out Availability ]
[ Full Day Cruise and Sailing Tours - Check out Availability ]
[ Full Day Adventure Tours - Check out Availability ]
Discover more of Bohol's natural wonders through our recommended tours. Click on the links below to embark on unforgettable adventures:
Ready to explore the beautiful islands of Cebu and Bohol? Secure your ferry tickets today through 12go and start your unforgettable journey!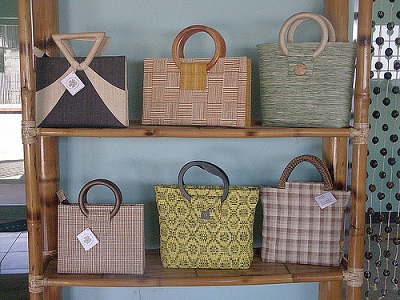 With dexterity and precise movements, learned from years of practice, the crafts are magically woven and shaped by the weavers of Antequera town into beautiful pieces worthy of recognition.
In fact, because of the very good quality and design of their products, demand has steadily increased in the international market scene and expected to continue to increase in the coming years.
Basket weaving skills are acquired and have been handed down from generation to generation in Antequera, even way back to the early 1900s.

Children were taught the intricacy of the craft at an early age and continued even with the distractions brought about by the radio and television.
Hands continue to fly, while hearing or watching TV programs, in an effort to produce more to meet the demands from local patrons and for export.
All weavings are done in the respective homes of the weavers. There is no common production center.

There are three (3) established firms in the industry though who are supported by approximately 10,000 weavers from the municipality.
The bulk of their orders come from Cebu, then Manila and with small percentage coming from local buyers.
Most of the residents of Antequera depend upon the basket weaving industry. It is their main source of income.
For years, this has been the town's main industry and with its growth through the years, has earned them the title of being the "Basket Capital of Bohol".

Antequera's market on Sundays is a hive of activity.
Baskets of all shapes and sizes litter the area and it is only in this place where one can get a really good buy.
Buyers on wheels and on foot come to give and get their orders and to see new designs. Curious tourists drop by to see the wares, seek out weavers and then take pictures.

When they publish their trips in the internet, they unwittingly helped to advertise and promote further the basket industry of Antequera.
For a relatively good display of these woven crafts, a showroom is available in Barangay Celing which is only a few blocks away from the town center. Unfortunately, you cannot avail of any of those displayed on the shelves because they are pre-ordered for export. You may request for excess pieces though, which are usually stocked at the back of the warehouse.
Antequera Bohol is a small peaceful municipality which lies inland in the western part of Bohol about 18.5 kilometers from Tagbilaran City. It is blessed with a rugged and a rolling terrain interlaced with a network of rivers, brooks and creeks with the Mag-aso Falls as its main attraction and considered as one of Bohol's treasures plus the Inambacan Falls, the Abatan River and Boho Spring. There are several karst caves in the area, namely: the Inambacan Cave, the Buhong Tiawan Cave, the Hagakgak Cave and the Antequera Cave.
So aside from Antequera's baskets, it has these beautiful spots to boast of. One will enjoy trekking, swimming, caving plus the added sports of rappelling, boating . . . whatever! Visitors will find so much to do to fill up their time while in Antequera. Make the most out of your stay, get to know the people, enjoy the vast countryside and, for a lifetime investment, learn to weave for a change!
See Also:
Antequera | Antequera Tourist Spots | Antequera Church
Top of Antequera Baskets