Bohol Ancestral Houses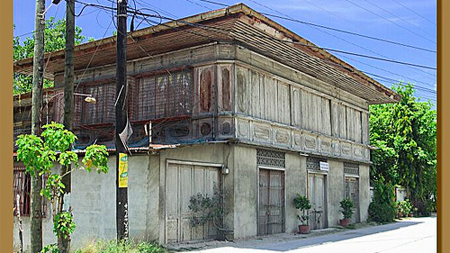 Secure your Cebu Bohol ferry tickets today to start your unforgettable journey!
Bohol Ancestral Houses are numerous in the province. Some are dilapidated and have been abandoned yet others were lovingly preserved by the descendants of the prominent homeowners. See Bahandi
Recommended Bohol Philippines Tours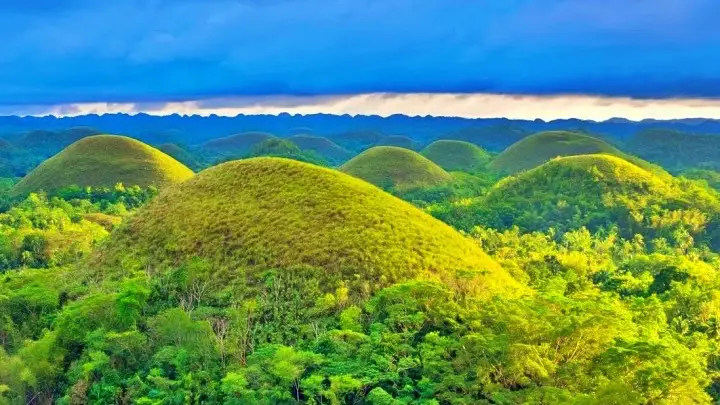 [ Bohol Sight Seeing Day Trips  - Check Out Availability ]
[ Full Day Cruise and Sailing Tours - Check out Availability ]
[ Full Day Adventure Tours - Check out Availability ]
Discover more of Bohol's natural wonders through our recommended tours. Click on the links below to embark on unforgettable adventures:
Ready to explore the beautiful islands of Cebu and Bohol? Secure your ferry tickets today through 12go and start your unforgettable journey!
Dating back to the 20th century of the Spanish Regime, said to be the 'golden age' of Bohol, these vintage houses were huge and largely made up of coral stone and hardwood.
Design is simple, square or rectangular in shape, with thatched roofing, wide windows all around and usually with two floors.
Living quarters were on the upper floor while the ground floor was usually used as bodegas or stock rooms.
These houses are replete with the homeowner's memorabilia, furniture, kitchen utensils and other collections that illustrate the glorious past of our predecessors and need to be preserved.
Interiors are characterized by wide and thick wooden floor planks, wide stairways with wooden balusters, wooden sofa sets, cabinets, rocking chairs, with walls often graced by portraits and other collections.

Rooms are airy and cool because of the wide windows and often furnished with wide wooden carved beds with wooden holders for the mosquito nets.
Clarin House The Clarin Ancestral House dates back to 1840. Traditional Filipino-Spanish in design with long slanting roofs covered with nipa leaves, it is a typical one big square house with a coral stone foundation, rough-hewn wooden posts, wooden walls and floors of wide hardwood planks and a receiving hall with a high vaulted ceiling.
Malon House The Malon House is the largest heritage house in Baclayon and home to 6 generations of the Malon family starting with Doña Ambrocia Ypong de Malon during the late 19th century. The house often was graced with the presence of Pres. Carlos P. Garcia during political meetings when a family member, Juan Malon, worked at the Baclayon Municipal hall.
The Malon house is now a museum and can be visited upon request. It also provides Bed & Breakfast accommodations.
Luza House Built in 1902, the house was the residence of a wealthy and influential merchant, Fortunato Luza and wife, Maria Ginete.
The house is elegant with large capiz windows and artistically wrought iron ventanillas.
It is now the home of artist Lutgardo Labad and like the Malon house, offers Bed & Breakfast accommodations.
Villamor House The Villamor house was built in late 19th century in the geometric style by Ciriaco Villamor and wife Agrifina Buhion.
They were traders by profession whose daughter later married the founder of the renowned Baclayon Trading Company.
It is still owned by the Villamor family and offers Bed & Breakfast accommodations.
Sofia House The Sofia House is owned by Madame Tessie Jaya-Pagdato.
The house is located at Sitio Baliaut, Poblacion, Baclayon and offer Bed & Breakfast accommodations.
Click here to get the best hotel deals in Bohol
Other Baclayon Ancestral Houses
Bahay Kahayag,
Caballo House,
Cahambing House,
Ginete House,
Javier House,
Lerias House,
Manggubat House,
Mangrove House,
Oppus House,
Pates House
Tagbilaran City Ancestral Houses
Rocha Suarez Ancestral House
Mendoza Houses,
Suarez House
Beldia House
Sitio Ubos

Top of Bohol Ancestral Houses