History of Garcia Hernandez of Bohol
Secure your Cebu Bohol ferry tickets today to start your unforgettable journey!
Garcia Hernandez is a town located along the southern coast of Bohol, halfway between the municipalities of Jagna and Valencia. Formerly a part of Jagna, its western boundary used to be Punta Gorda or Balitbiton on the eastern side of Valencia.
Garcia Hernandez is composed of 30 barangays whose native name is Sinugbuan. Sinugbuan was a progressive barrio under the municipality of Jagna. Finding it difficult to transact business in Jagna because of the distance and lack of transportation at that time, it sought to be made independent as early as the 1850's.
Sinugbuan was supported by the neighboring barrios of Saub, Abijilan, Canayaon, Ulbujan, Cayam, Tabuan, Cambuyo and Pasong. They petitioned for a town that would make Sinugbuan as the seat of the municipality. Within 8 long years, from 1850, many representations were made to the Spanish authorities but to no avail.
The process for township was tedious. Population, income and capacity to pay tribute to the Spanish crown of the petitioning barrios were taken into account. Being progressive, Sinugbuan and Saub, with the support of the other barrios, believed that they can meet the demands of the Spanish authorities.
Yet, the Spanish authorities continue to deny their petitions. Opposing forces continue to curtail their dream to be made independent. Maybe, Jagna is not amenable to the separation for this will entail less income for the town and likewise lesser tribute to give to the Spanish Crown.
Relentlessly, they continued to pursue their petition to be made independent from the municipality of Jagna. During fiestas and social gatherings plus constant contact with government church officials, they continued to lobby for independence.
Luckily for the leaders, they were able to befriend two friars: Fr. Garcia and Fr. Hernandez. Fr. Garcia and Fr. Hernandez were the parish priests of Guindulman and Loay, respectively. The priests turned out to be very influential. With their help, the local leaders succeeded to convince the Spanish authorities.
Finally, on March 11, 1858, Sinugbuan, Saub and the other barrios was formed into a town with Sinugbuan as the Poblacion; now called Lungsodaan. The new town was named after the two priests who stood by them. Thus, the new town was called Garcia-Hernandez.
The town was politically subdivided into 30 barangays, to wit: Abijilan, Antipolo, Basiao, Cagwang, Calma, Cambuyo, Canayaon East, Canayaon West, Candanas, Candulao, Catmon, Cayam, Cupa, Datag, Estaca, Libertad, Lungsodaan East, Lungsodaan West, Malinao, Manaba, Pasong, Poblacion East, Poblacion West, Sacaon, Sampong, Tabuan, Togbongon, Ulbujan East, Ulbujan West and Victoria.
Garcia Hernandez' territory extends from the barrio of Ulbujan to Punta Gonda. On the same year, the town was made an independent parish by the Bishop of Cebu. Now independent, the town steadily grew. By the year 1879, population reached 6,847. In 2008, population exploded to more than 24,000; and with a greater income, the town is now considered to be a 4th class municipality – a far cry from their humble beginnings!
Recommended Bohol Philippines Tours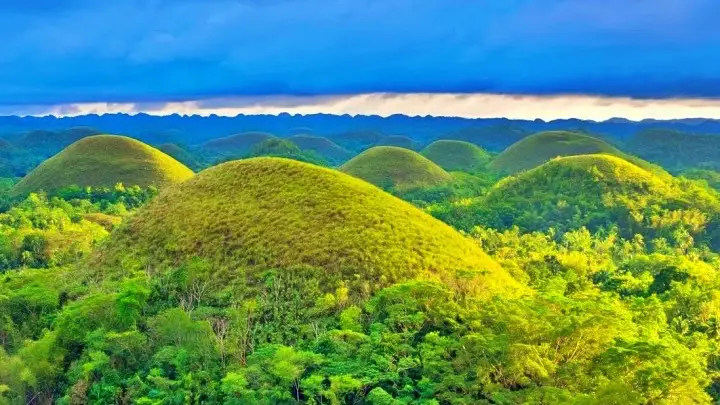 [ Bohol Sight Seeing Day Trips  - Check Out Availability ]
[ Full Day Cruise and Sailing Tours - Check out Availability ]
[ Full Day Adventure Tours - Check out Availability ]
Discover more of Bohol's natural wonders through our recommended tours. Click on the links below to embark on unforgettable adventures:
Ready to explore the beautiful islands of Cebu and Bohol? Secure your ferry tickets today through 12go and start your unforgettable journey!