Pilar Bohol Travel Guide
Secure your Cebu Bohol ferry tickets today to start your unforgettable journey!
Check out Now the best Bohol deals
Pilar is an interior town which is considered a fourth class municipality of the province of Bohol. It is a part of the third congressional district of the province with a total land area of 6,248 hectares. It has a population of 27, 276 people.
The municipality of Alicia bounded the town on the northeastern part, the town of Dagohoy on the northwest portion, Candijay on the east, Guindulman on the southeast portion, and the municipality of Sierra Bullones bounded Pilar on the southwest portion.
Recommended Bohol Philippines Tours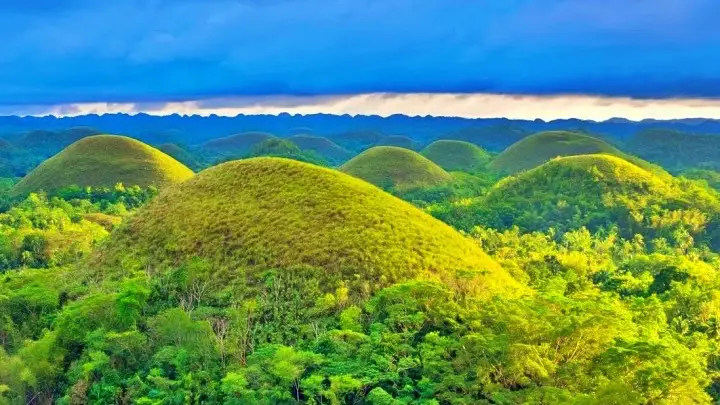 [ Bohol Sight Seeing Day Trips  - Check Out Availability ]
[ Full Day Cruise and Sailing Tours - Check out Availability ]
[ Full Day Adventure Tours - Check out Availability ]
Discover more of Bohol's natural wonders through our recommended tours. Click on the links below to embark on unforgettable adventures:
Ready to explore the beautiful islands of Cebu and Bohol? Secure your ferry tickets today through 12go and start your unforgettable journey!
The town is 76 kilometers away from the province's lone and capital city, Tagbilaran City and may take 1 hour and 40 minutes of travel.
Its total land area is politically subdivided into 21 barangays, to wit: Aurora, Bagacay, Bagumbayan, Bayong, Buenasuerte, Cagawasan, Cansungay, Catagda-an, Del Pilar, Estaca, Ilaud, Inaghuban, La Suerte, Lumbay, Lundag, Pamacsalan, Poblacion, Rizal, San Carlos, San Isidro, and San Vicente.
Pilar was once a barangay of the town of Sierra Bullones and once called Lungsodaan as it was the old seat of the municipal government during the reign of the Spaniards. Pilar then became a separate municipality when the late President Carlos P. Garcia issued the Executive Order No. 460 making the barangay a new municipality.
Major industry of the town is farming. Projects of the government are implemented to help these farmers grow and produce more crops. Example of these projects is the one implemented by NIA (National Irrigation Administration) that helps improve water distribution and of the performance of the irrigation systems.
Pilar was awarded as "best in LGU Engagement" last 2006 by the KALAHI-CIDSS Region 7. The town and its municipal officials were highly praised by the Director Gerardo Eusebio of the Department of Social Welfare and Development Social Marketing Service (DSWD-SMS) for exemplary service. They were able to recognize the efforts exerted both by the community and by the government officials.
Because of its successful community-driven development, three World Bank representatives from Indonesia and Jakarta and US-Based Intern Elizabeth Fleshman who studied World Bank funded projects visited the town in the year 2008.
PILAR - An Exemplary Town
Pilar Irrigation System
Your Stories and Comments Here!
Go ahead and tell us your story!
What Visitors have said!
Click below to see contributions from other visitors ...

livelihood Not rated yet
dear pilarnon,.. ang atong lungsod usa ka yuta nga dili ta angay magutom..daghan tag pwede kabuhian..kaso,kulang ta sa kahibalo ug kulang sa merkado …
Check out for Bohol Hotel Deals
Back to Top: The town of Pilar, Bohol Philippines
Back to Bohol