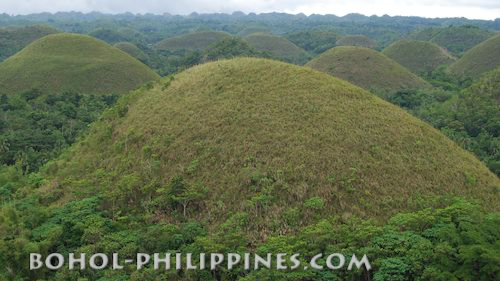 Discover Paradise at the Chocolate Hills Hotel: Unveiling the Perfect Blend of Luxury and Natural Beauty in Bohol

Secure your Cebu Bohol ferry tickets today to start your unforgettable journey!
Introduction:

Nestled in the heart of Bohol's iconic Chocolate Hills, The Chocolate Hills Hotel offers a unique and immersive experience for travelers seeking comfort, relaxation, and a stunning natural setting. Situated in the town of Carmen, this charming hotel provides an ideal base for exploring the renowned Chocolate Hills and other attractions in the area. In this travel guide, we will delve into the features, amenities, and highlights of The Chocolate Hills Hotel, ensuring a memorable stay for every visitor.
Recommended Bohol Philippines Tours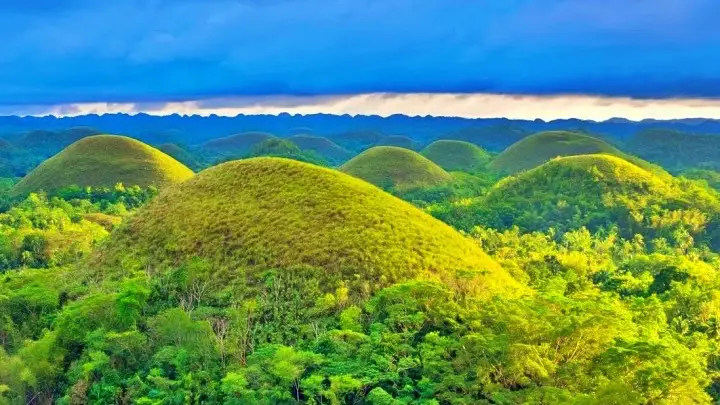 [ Bohol Sight Seeing Day Trips  - Check Out Availability ]
[ Full Day Cruise and Sailing Tours - Check out Availability ]
[ Full Day Adventure Tours - Check out Availability ]
Discover more of Bohol's natural wonders through our recommended tours. Click on the links below to embark on unforgettable adventures:
Ready to explore the beautiful islands of Cebu and Bohol? Secure your ferry tickets today through 12go and start your unforgettable journey!
1. Location and Accessibility:

The Chocolate Hills Hotel enjoys a prime location amidst the scenic landscape of the Chocolate Hills. Situated in Carmen, it offers easy access to the Chocolate Hills Complex, which is only a short distance away. The hotel is approximately an hour's drive from Tagbilaran City, the main entry point to Bohol, and is well-connected by roadways. Whether arriving by car or public transportation, reaching the hotel is a convenient and enjoyable journey.
2. Accommodation Options:
The Chocolate Hills Hotel boasts a range of comfortable and well-appointed accommodations to suit various preferences and budgets. From cozy standard rooms to spacious suites, guests can choose from a selection of rooms designed to provide a restful stay. Each room is tastefully decorated and equipped with modern amenities such as air conditioning, en-suite bathrooms, flat-screen TVs, and complimentary Wi-Fi. Some rooms offer stunning views of the surrounding Chocolate Hills, allowing guests to wake up to the awe-inspiring beauty of the landscape.
3. Dining and Culinary Delights:
Indulge in a delightful culinary experience at The Chocolate Hills Hotel's on-site restaurant. The restaurant serves a delectable array of local and international dishes, prepared with fresh ingredients and expertly crafted by skilled chefs. Guests can savor a variety of flavors and culinary delights while enjoying panoramic views of the Chocolate Hills. The restaurant also offers a cozy ambiance, making it the perfect spot for a romantic dinner or a gathering with friends and family.
4. Facilities and Amenities:
The Chocolate Hills Hotel provides a range of facilities and amenities to ensure a comfortable and enjoyable stay:
a. Swimming Pool: Take a refreshing dip in the hotel's swimming pool, offering a tranquil oasis amidst the picturesque surroundings. Relax by the poolside, soak up the sun, and unwind after a day of exploration.
b. Spa and Wellness: Pamper yourself with a rejuvenating spa treatment or massage at the hotel's spa. Indulge in a blissful experience that will leave you feeling relaxed, revitalized, and ready to take on new adventures.
c. Meeting and Event Spaces: The hotel features versatile event spaces suitable for business meetings, conferences, weddings, and other special occasions. With professional event planning and catering services, The Chocolate Hills Hotel ensures seamless and memorable events.
d. Souvenir Shop: Browse through the hotel's souvenir shop to find unique handicrafts, local products, and mementos to commemorate your visit to the Chocolate Hills.
5. Exploring the Chocolate Hills:
One of the main attractions of staying at The Chocolate Hills Hotel is the easy access to the mesmerizing Chocolate Hills. Embark on a thrilling adventure and witness the enchanting landscape of over a thousand cone-shaped hills. Take a scenic tour, hike to the viewpoint, or even try an adrenaline-pumping ATV ride to fully immerse yourself in this natural wonder.
The hotel's location in the heart of Bohol makes it an ideal base for exploring the province's many attractions, including the Chocolate Hills. The hotel staff can help arrange tours and transportation to the hills and other popular sites, such as the Loboc River Cruise, Tarsier Sanctuary, and Baclayon Church.
For guests who want to stay on-site, the hotel offers a range of amenities to keep them entertained. There is a swimming pool and a jacuzzi, as well as a fitness center for those who want to stay active during their stay. The hotel's spa offers massages and other treatments to help guests relax and unwind.
The hotel's restaurant, Amarela, serves a mix of Filipino and international cuisine, with an emphasis on fresh seafood and local produce. The restaurant has both indoor and outdoor seating areas, and the outdoor terrace offers stunning views of the surrounding hills.
The Chocolate Hills Hotel is also a popular venue for weddings and other special events. The hotel's outdoor terrace can accommodate up to 200 guests, making it the perfect place for a romantic outdoor wedding or a large family gathering.
Overall, the Chocolate Hills Hotel is a great choice for travelers who want to experience the beauty and charm of Bohol, while enjoying comfortable accommodations and excellent amenities. With its prime location, friendly staff, and stunning views, it's no wonder that this hotel is a favorite among both locals and tourists alike.
Top of Chocolate Hills Hotel
hotels | attractions | geography | beaches | fiestas | diving | churches
old houses | caves | mangroves | shopping
resources | tos | privacy | sitemap | photos