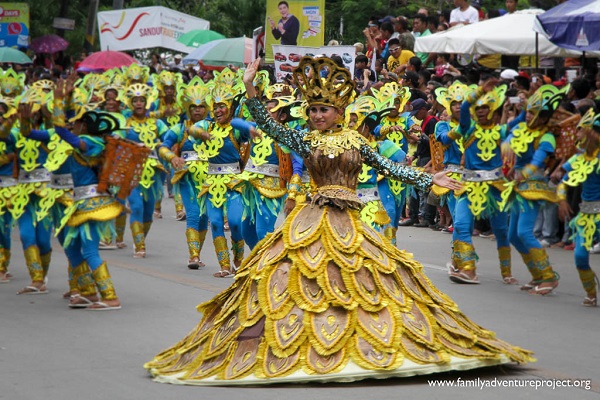 Bohol Festivals and Feast Days
Secure your Cebu Bohol ferry tickets today to start your unforgettable journey!
Bohol is not only famous for its stunning natural attractions and delicious cuisine but also for its vibrant festivals. Throughout the year, the province celebrates various festivals that showcase its rich cultural heritage and traditions. In this travel writeup, we will explore some of the top Bohol festivals and offer tips for planning your visit.
Bohol festivals and feast days are part and parcel of Boholano culture. Boholanos are fun-loving, generous to a fault, and deeply religious. These traits push them to celebrate and put up festivals aside from the yearly honouring of saints in respective towns and barangays of the province.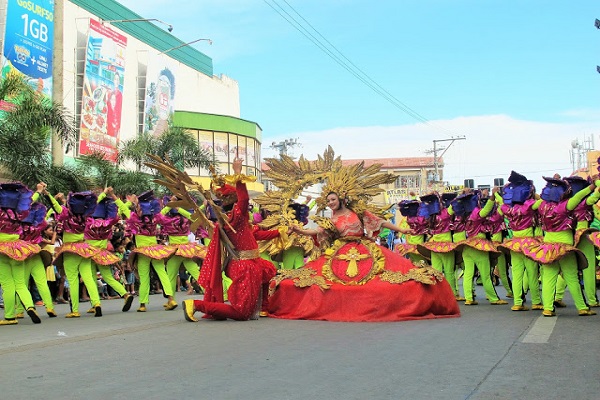 Summary List of bohol festivals
1. Agbunan (June 28): This festival showcases the culture and traditions of the people of San Isidro. It promotes tourism, ecological and agricultural pursuits, and the preservation of the natural environment. The festival includes street-dancing and a showdown, as well as displays of organic farm products.

2. Bohol Fiestas (May): The month of May is filled with various fiestas celebrated throughout Bohol.
3. Bolibongkingking Festival (May 23-24): Loboc, known as the music capital of the province, hosts this festival. It features local religious musical activities, where drums and gongs are played in different forms and rhythms.
4. Calamay Festival (April 27-28): Jagna, known as Bohol's Calamay capital, celebrates this festival. It highlights the town's iconic pasalubong, Calamay, through cooking demos, tastings, parades, contests, and beauty pageants.
5. Enting-enting Festival (May 5): Maribojoc holds this festival, which showcases dances and presentations highlighting the miracles and works of St. Vincent Ferrer.
6. Hudyaka sa Panglao (August 28): Held in Panglao, this festival features fierce competitions among the ten barangays of the municipality. It includes dance festivals and week-long celebrations.
7. Kasadyaan sa Napo of Loon (First Sunday of February): Loon commemorates this festival as a prelude to its fiesta. It includes a street dancing competition and tableau showcasing the town's traditional household clusters.
8. Katigbawan (June 17-24): Catigbian's annual festival comprises activities such as carabao racing, hog-catching, agrofair, motorcross, and the search for Miss Katigbawan.
9. Pana-ad sa Loboc (Holy Thursday and Good Friday): Loboc holds this festival during Holy Week, featuring processions and religious activities.
10. Pandayan Festival (February 27): Barangay Lonoy in Jagna celebrates the Pandayan Festival in honor of St. Joseph the Worker Parish. Activities include novena, processions, carpentry and handicraft fairs, basketball tournaments, and a street dancing competition.
11. Sambat Mascara y Regatta Festival (First Saturday of December): Loay celebrates this festival in honor of St. Francis Xavier. It features activities such as an agro-industrial fair, group masked street dancing, drum and bugle competition, boat racing, and a fluvial parade along the river.
12. Sandugo Festival (July 1-31): This annual festival commemorates the historic blood compact or "sandugo" between Datu Sikatuna and Miguel López de Legazpi. Various events and activities are held throughout the month to celebrate the rich history and cultural heritage of Bohol.
13. Saulog Festival (May 1): Tagbilaran City holds the Saulog Festival to honor its patron saint, St. Joseph the Worker. It is a festival of thanksgiving featuring various cultural and artistic presentations.
14. SidlaKasilak or Festival of Lights of Loon (August 30 - September 8): This festival of lights honors the patroness of Loon, Our Lady of Light. It showcases sociocultural activities, a fluvial procession, street dancing, and a dance of lights competition, all utilizing various forms of light to create a vibrant and enchanting atmosphere.
15. Sinugboan (May 27): Garcia Hernandez celebrates this festival, which signifies a historical event. It commemorates the town's foundation day through agro-industrial fairs, recognition programs, games, and a street dancing competition depicting the creation and establishment of Garcia-Hernandez.
16. Sinu-og Estokada (September 21): Jagna celebrates this festival in honor of their patron saint, Saint Michael the Archangel. It features a native war dance performance that depicts the battle between early Jagnaanon Christians and invading Muslims from Mindanao.
17. Suroy sa Musikero (December 25 - February 2): This unique festival takes place in Loboc, where homegrown musicians parade through the streets playing Christmas songs and carols with their brass instruments.
18. Tanda Festival (May 6-15): Tubigon holds this annual festival in honor of Sr. San Isidro Labrador. It includes Bulong-Imang street-dancing and showdown, the Anyag sa Tubigon beauty pageant, and an agro-technological fair.
19. Tigum Bol-anon sa Tibuok Kalibutan (TBTK) (July): Initiated by the Confederation of Boholanos in the United States of America and Canada (CONBUSAC), this gathering brings together Boholanos from all over the world in a yearly event.
20. Ubay-Ubay Festival (January 29): Ubay hosts a series of street dancing parades and cultural presentations to honor Sto. Niño during the town fiesta.
21. Ubi Festival (Every second week of January): This festival celebrates the ubi tuber, a vegetable unique to Bohol. It features exhibits, crop competitions, seminars on agri-business investment opportunities, and cultural shows.
These festivals showcase the vibrant cultural heritage, religious devotion, and community spirit of the people of Bohol. They bring locals and visitors together to celebrate and appreciate the richness of the province's traditions, music, dance, cuisine, and history.
Source: Wikipedia
Recommended Bohol Philippines Tours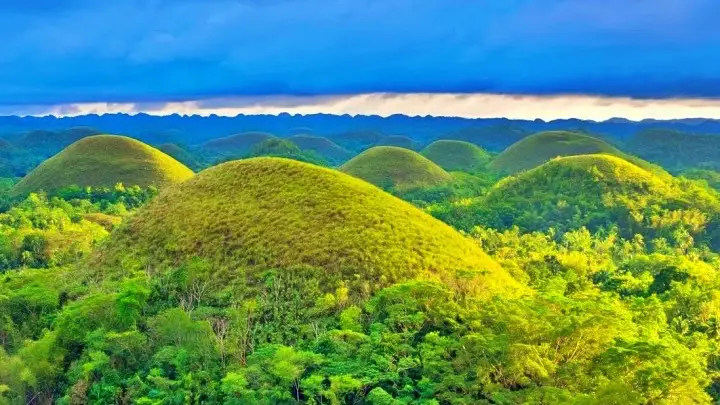 [ Bohol Sight Seeing Day Trips  - Check Out Availability ]
[ Full Day Cruise and Sailing Tours - Check out Availability ]
[ Full Day Adventure Tours - Check out Availability ]
Discover more of Bohol's natural wonders through our recommended tours. Click on the links below to embark on unforgettable adventures:
Ready to explore the beautiful islands of Cebu and Bohol? Secure your ferry tickets today through 12go and start your unforgettable journey!
Bohol Festivals Timetable

For the month of May, the city of Tagbilaran kicks-off as it celebrates the feast of Saint Joseph the Worker on May 1. Other towns and barangays follow henceforth.

Date of feast days vary from town to town yet most of the feast days fall on the month of May and so it has been hailed as the "Fiesta Month". Visitors can enjoy the month long revelry by hopping from town to town and to the barangays and be assured of being fed resulting in an added inch or two to their waistlines.

Town | Date | Patron | Saint
Others
Tips for Attending Bohol Festivals
Bohol festival celebrations are elaborate that includes town and church decorations, street dancing, trade fairs, beauty contests, and more, not to mention the preparation of luscious food even to the extent of entering into debt to be able to entertain visitors.
Everybody is welcome. There is no need for invitations. One can enter any house of your choice. Some families even will feel insulted if you pass them by. It is considered a good moral and right conduct to drop by even if you cannot eat because you're already full. So others take this opportunity to ask for some take home food for loved ones left at home.

Bohol festival feast days are likewise a time for family reunions. Boholanos from all parts of the world come home to attend the feast day and the reunions. If circumstances beyond their control deter their coming home, they will send monetary support to their families in order for them to be able to celebrate the fiesta in style.
No Boholano can escape from the fiesta fever. This tradition has been inculcated in their minds and is an intricate part of their lives. It is an ingrained habit to fatten a pig or more, a few months back, for these affairs. For the rich, expect them to include in their preparations a cow and goat and the forever present "lechon" or roasted pig and all those mouth-watering desserts.

Legislations have been passed to lessen the excessive and lavish Bohol festival preparations during these feast days but to no avail. People have been exhorted to prepare for town fiestas only and not so lavishly and to forego barangay fiestas. Local inhabitants more or less were told not to attend fiesta celebrations in their own towns and to give way to real visitors who come from other towns or provinces. But all this legislations fall on deaf ears. The government cannot stop nor dampen the enthusiasm of Boholano addiction to fiestas be it in their own town or in the barangay level.
Plan Ahead
Bohol festivals can get crowded, so it's important to plan ahead. Check the festival schedule and plan your itinerary accordingly. Make sure to arrive early to get a good spot for the parade or street dancing competitions.
Dress Appropriately
Bohol festivals are colorful and lively, and it's a great opportunity to dress up in bright and festive clothing. However, make sure to dress appropriately for the weather and activities. Comfortable footwear is also recommended as you will be walking around a lot.
Be Respectful
Bohol festivals are celebrations of the province's rich cultural heritage and traditions. It's important to be respectful of the locals and their customs. Do not litter or damage any property, and avoid disrupting the performances or activities.
Sample the Local Cuisine
Bohol is known for its delicious cuisine, and festivals are a great opportunity to try some of the local specialties. Look out for food stalls and vendors selling local dishes such as lechon, kinilaw, and ubi-based desserts.
Join the Fun
Bohol festivals are not just for watching but also for participating. Join in the street dancing or lantern parade, or try your hand at the cooking competitions. Immerse yourself in the festivities and have a great time.
 The Sandugo Festival is one of the most popular festivals in Bohol and is celebrated every July. The festival commemorates the blood compact between Datu Sikatuna and Spanish explorer Miguel López de Legazpi, which is considered as the first international treaty of friendship.
The festival features street dancing competitions, beauty pageants, and other cultural activities that showcase the province's unique traditions and customs. The highlight of the festival is the reenactment of the blood compact ceremony, which takes place at the Blood Compact Shrine in Tagbilaran City.
The annual spectacular Bohol festival featuring an agro-industrial fair, cultural and historical shows, sports events, pageants, balls and dances, entertainment shows and street-dancing which culminates in the re-enactment of the blood compact or Sandugo of Datu Sikatuna and Don Miguel Lopez de Legazpi. This month-long festival falls on July and even starts earlier and extends up to the month of August.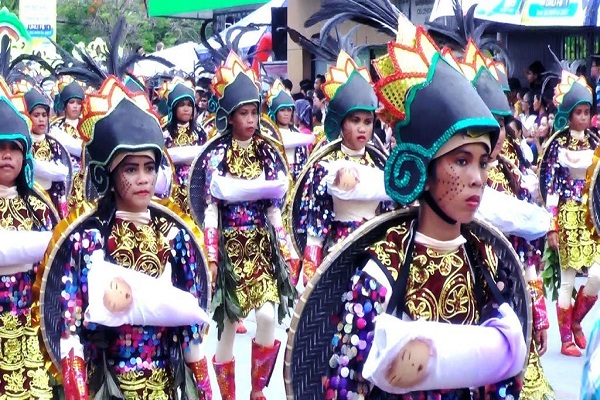 The Ubi Festival is another popular festival in Bohol and is celebrated every January. The festival celebrates the province's famous purple yam or ubi, which is a staple crop in the area. The festival features a street dancing competition, cooking competitions, and other activities that showcase the versatility of the ubi.
The Ubi Festival is an annual event held every January to give honor to the lowly Ubi - a much revered root crop in Bohol. Various activities are lined up to highlight the affair including the display of different kinds of Ubi and their by-products.

Visitors can sample various ubi dishes, including ubi jam, ubi ice cream, and ubi pastries. The festival also features a trade fair where visitors can buy ubi products and other local handicrafts.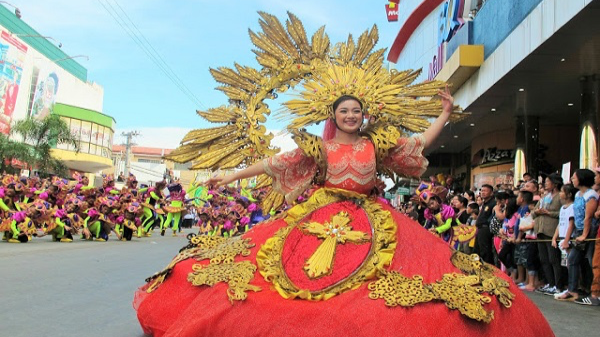 Bolibongkingking Festival
The Bolibong Kingking Festival is a colorful festival that celebrates the culture and traditions of the town of Jagna. The festival is held every December and features street dancing competitions, beauty pageants, and other cultural activities.
The highlight of the festival is the Kingking Dance, which is performed by dancers wearing colorful costumes and headdresses adorned with feathers and beads. The dance is said to depict the movements of the kingking bird, which is endemic to the area.
This is a music and dance festivity depicting the history, folklore and traditions of the Lobocanons. Bolibongkingking is a term applied to the drums and gongs and their rhythm used to accompany the supplication dance ritual in front of the Image of Our Lady of Guadalupe, the second Patron of Loboc. The festival is celebrated by the Lobocanons every 23rd of May.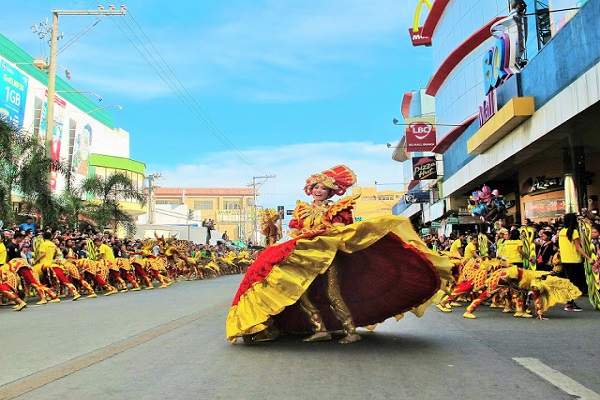 Taloto Festival


The Taloto Festival is a relatively new festival in Bohol and is celebrated every August. The festival showcases the talents and skills of the residents of Taloto, a barangay in the city of Tagbilaran.

The festival features street dancing competitions, beauty pageants, and other cultural activities that showcase the creativity and ingenuity of the residents. The highlight of the festival is the lantern parade, where participants carry lanterns made from recycled materials.
This festival celebrates the canonical erection or the parochial anniversary of St. Joseph the Worker Parish. Activities include a nine-day novena in honor of the patron saint, a procession of the image of St. Joseph the Worker, Carpentry and Handicrafts Fair, an inter-barangay basketball tournament and last but not least, the street dancing competition.
Suroy Sa Musikero This is revelry the Loboc town musicians cover daily the assigned areas to partake the food serve by the host and to play music to the tune of Kuradang, Dalaga sa Baybayon, etc. This is also the period that carollers render Christmas songs to the families of the host area. It is celebrated every December 25 to February 2 at the town of Loboc.

Sambat Mascara Y Regatta Festival Celebrated every 1st Saturday of December. The festival is celebrated in honor of Loay town's second Patron Saint, St. Francis Xavier. Colorful activities are lined up, like agro-industrial fair, group masked street dancing, drum bugle competition, boat racing along the river and many more. The event is highlighted by a fluvial parade of the Image along the river.
Top of Bohol Festivals and Feast Days
Photos by iamliza.republicofbohol.com (Liza)