Peanut Kisses- The Best Take-Home Snack For Everybody
Check out Now the best Bohol deals
Bohol is famous for many things. Tourists visit the province for many reasons, either to see the wonderful "Chocolate Hills"or cuddle the cutest primate ever, the "Tarsier". But among the many things that Bohol has to offer, one should not forget to taste or bring home the some of its signature treats.
Among the native treats and goodies, "Peanut Kisses" remains the favorite among the children and the adults alike and could be the best "pasalubong" to your loved ones at home.
---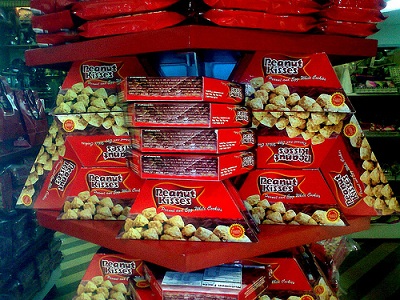 Inspired by the famous Hershey Kisses chocolates of the United States, the Boholanos made their own version of Kisses, and poof, Peanut Kisses was conceived. Later on, they decided to make the Chocolate Hills, the popular Bohol attraction, the concept of such specialty.
In a very short period of time, the locally-made kisses became a hit among tourists and visitors. Aside from the fact that it signifies Bohol with its chocolate hills-like formation, it is light, crisp and really delicious.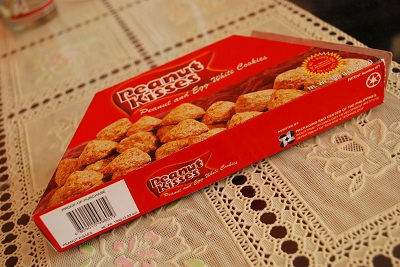 Peanut Kisses is made of high-quality peanuts and egg whites. For more than four decades, this sweet treat manages to find its way to national markets and embraces a wider horizon of possible consumers.

Carolina Alvarez Butalid conceptualized Peanut Kisses as she experimented peanuts with egg whites. It was 4 decades ago, probably during the World War II, when her family decided to maximize potential income of their two-hectare peanut plantation at Buenavista, Bohol.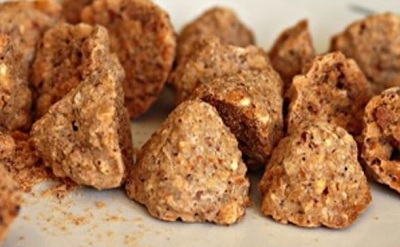 Though the experiments were intended for family consumption only, it was on 1960 that the Butalid saw a great market in the near future and mass-produced the product. The company is now known as the BUCAREZ Food Processing Corporation.

By 1996, Alturas Group of Campanies bought majority of the stocks and now the biggest distributor of such delicacy. Though AGC is the major stockholder, the company's main marketing and operation functions is still under the hands of Linfred Alvarez, the son of Carolina. The company continues to find ways to improve the product from packaging to nutritional value for possible international markets.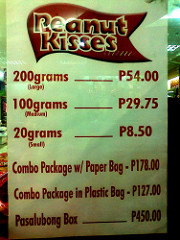 Peanut Kisses can be bought in every department and grocery stores of Tagbilaran City, souvenir shops and even in street stalls especially near the air and sea ports. You can buy in either by pieces or in big quantities. Currently, these snacks are packed in 20-gram, 100-gram, 200-gram and even combo package in a hand bag.
There is no better way to experience Bohol than to actually taste these miniature chocolate hills-like cookies in small packs that it doesn't consume much space of your travel bags. No wonder it has become the most loved "Pasalubong" among tourists and visitors.
Check out for Bohol Hotel Deals
Back to Top
Back to Bohol