Talibon Seaport
Secure your Cebu Bohol ferry tickets today to start your unforgettable journey!
Nestled along the scenic coast of Bohol, the Talibon Seaport serves as an important gateway to the stunning natural wonders and cultural treasures that the province has to offer. As a bustling hub for maritime activities, Talibon Seaport not only facilitates transportation but also provides visitors with a glimpse into the rich coastal charm of the region. The Port of Talibon serves several island-barangays and provides regular trips to Cebu. The
Recommended Bohol Philippines Tours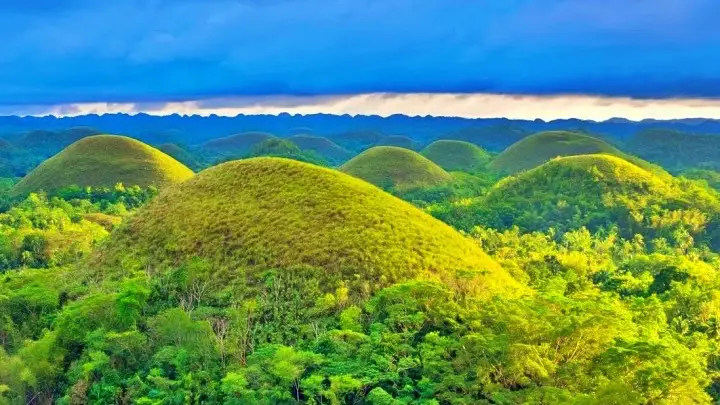 [ Bohol Sight Seeing Day Trips  - Check Out Availability ]
[ Full Day Cruise and Sailing Tours - Check out Availability ]
[ Full Day Adventure Tours - Check out Availability ]
Discover more of Bohol's natural wonders through our recommended tours. Click on the links below to embark on unforgettable adventures:
Ready to explore the beautiful islands of Cebu and Bohol? Secure your ferry tickets today through 12go and start your unforgettable journey!
Location and Accessibility:

Situated in the municipality of Talibon, on the northern part of Bohol, the seaport enjoys a strategic location that allows for convenient access to nearby islands and tourist destinations. It serves as a vital link between Talibon and other parts of the province, as well as neighboring islands in the Visayas region. With its well-connected transportation networks, the seaport provides travelers with easy access to explore the beauty of Bohol's coastal areas.
The Talibon Seaport is located on the northern coast of the island of Bohol in the Philippines, 114.8 kilometers via Tagbilaran North Road, 149.55 kilometers via Tagbilaran East Road, and 108.83 kilometers via Loay Interior Road. 
Gateway to Coastal Charms:

Talibon Seaport acts as a gateway to a myriad of coastal charms that Bohol has to offer. From pristine white sand beaches to captivating diving spots, the seaport serves as the starting point for adventurers seeking to explore the coastal wonders of the region. Visitors can embark on island-hopping adventures, discovering hidden gems such as Anda Beach, Balicasag Island, and Pamilacan Island, each offering unique experiences and breathtaking natural beauty.
Maritime Activities:

The Talibon Seaport is a hub of maritime activities, bustling with fishermen, traders, and tourists who rely on its services. The seaport serves as a lifeline for the local fishing industry, with numerous fishing boats and trawlers setting sail from its shores. Witnessing the busy comings and goings of fishing vessels provides a glimpse into the livelihoods and traditions of the coastal communities.
Connecting Communities:

Beyond its role as a tourist gateway, Talibon Seaport serves as a crucial link for the transportation of goods and supplies to and from the region. It connects the people of Talibon with neighboring municipalities and islands, enabling the exchange of goods, services, and cultural influences. This connectivity not only fosters economic growth but also strengthens the sense of community among the coastal towns of Bohol.
Infrastructure and Development:

In recent years, Talibon Seaport has undergone significant improvements in infrastructure and facilities. Upgrades to the port's facilities, such as the construction of modern passenger terminals and improved docking facilities, have enhanced the efficiency and comfort of travelers using the seaport. These developments demonstrate the commitment of the local government to further develop and promote Talibon as a vibrant coastal hub.
Talibon Seaport: Gateway to Bohol's Coastal Charms

Talibon Bohol Seaport is being serviced by V.G. Shipping Lines with a Talibon-Cebu City route and vice versa. It also plays host to countless outrigger boats coming from the 8 barangays namely: Busalian, Calituban, Cataban, Guindacpan, Mahanay, Nocnocan, Sag and Suba. Outrigger boats coming from neighboring towns of Getafe, Trinidad and Bien Unido also dock at the pier.

The port is long with a 566 meters length, a width of 7 meters and the causeway having an area of 5,202 square meters. The causeway is directly connected to the main road of the town making it accessible to private and public vehicles.
Newly rehabilitated, the port has now a RORO ramp with 9 meters width and a reclaimed area of 40 x 40. Berth is 125 meters, draft or depth alongside is 2 meters and rubber fenders are used. For mooring/fixtures, there are 4 cleats. The port area is adequately lighted with 5 mercury lamp posts.
A lighthouse is available as a navigational aid to approaching vessels. The lighthouse though is situated outside the pier premises and near the Talibon Mega Market. Regular shipping companies are V.G. Lines and Island Shipping Corporation. Turning basin, anchorage and fairway is open sea.
Cargo handling and checking is done by the Talibon Arrastre and Labor Company, Inc. (TALCI) while trucking and hauling is being serviced by Pengavitor Trucking. Mooring and unmooring services is done also by TALCI; bunkering is by Pilipinas Shell c/o Ngoboc Shell Station; and watering services by Pengavitor.
Plans for Expansion
PPA-Talibon is set to pour P80M for Talibon Port expansion to accommodate bigger ships and receive heavier cargo loads. Shipping costs will be cut when cargoes intended for northern Bohol can be dropped at the port rather than in Tagbilaran, which is the usual practice at present.
The Philippine Government's aim is to improve all port of entries to be able to service RORO, cargo vessels, and fast crafts and eventually to interconnect all island provinces of the country to enhance investment opportunities, agro-industrial development, trade, and commerce as well as tourism pursuits.
As of 2021, the port underwent repairs and improvements, including retaining walls, covered walkways, security fences, and a welcome arch, ensuring the safety and convenience of passengers and cargo handling.
By Ferry to Bohol from Other Islands


There are also a number of ferry companies that operate between Bohol and other islands in the Philippines, including Cebu, Dumaguete, and Siquijor. The ferry ride from Cebu to Bohol takes about 2 hours, and the ferry ride from Dumaguete to Bohol takes about 1 hour.

ferry schedules
Below is the shipping lines' schedule of trips to Cebu City and vice versa. Schedules may be changed without prior notice so we advise the travelers to contact directly the shipping company for their final schedules. Their address and telephone numbers are given below.
Schedule of Trips
| | | | | |
| --- | --- | --- | --- | --- |
| Origin | Day | ETD | ETA | Shipping Line |
V.G. Lines (Vicenta Garcia Lines) CPG Ave., Poblacion, Talibon
Tel. Nos.
(038) 516-1021
(038) 515-0294
(032) 416-6226 Cebu

Top of Talibon Seaport
Conclusion:

Talibon Seaport is more than just a transportation hub; it is a gateway to the coastal charms of Bohol. From its picturesque location along the coast to its role in connecting communities and facilitating maritime activities, the seaport serves as a vital link between the land and sea. As visitors and locals alike pass through its bustling terminals, they embark on journeys filled with natural beauty, cultural discoveries, and the vibrant spirit of Bohol's coastal communities. Talibon Seaport stands as a testament to the rich maritime heritage and the enchanting allure of Bohol's coastal wonders.