Catigbian: Bohol's Livestock Capital
Secure your Cebu Bohol ferry tickets today to start your unforgettable journey!
Catigbian is now hailed as Bohol's Livestock Capital. It is home to the Catigbian Livestock Auction Center - Bohol's first and only modern auction center which is also reputed to be the biggest in Central Visayas.
Inaugurated last October 16, 2006, the P9M CLAC is the only covered animal trading facility in the whole Philippine archipelago which can accommodate 400 carabaos and cows, as many pigs, goats and poultry including fighting cocks for trading.
The center uses a state-of-the-art digital weighing scale; installed to provide fair price for livestock sold; a vision which the local administration seeks to uphold. It now sits on a compound of more or less a hectare in size.
The center was primarily established as a trading area for livestock to provide farmers and buyers a centralized marketing facility. Catigbian, in the past, has been noted to be the source of livestock in Bohol, especially of carabaos. Trading then was done in the town's old public market.
The center was initiated as a pet project of the local administration led by Mayor Roberto Salinas for the eradication of poverty in the town. It was envisioned that with the presence of the center, the people will be encouraged to undertake animal production and breeding at the backyard level; go into trading and earn enough to lift themselves up from their lowly state.
Within the auction center complex a bio-digester system is also installed wherein all animal wastes are mixed, processed and converted into biogas which in turn will be sold as fuel for cooking.
Putting up the center would not have been successful without the help of the provincial government with Governor Aumentado in the lead and the 1st congressional district office. It also involved a Community-Based Resource Management Project (CBRMP) financing.
The province of Bohol has only three (3) functional livestock markets; Catigbian, Sagbayan, and the most recent at San Miguel. Market days are scheduled every Monday and Friday, respectively in Catigbian and Sagbayan.
The three sites are constantly monitored in order to acquire needed data on the industry's marketing flow, price trend and livestock grading.
The Catigbianons lead and hold quite a big slice of the province's estimated P3-billion livestock industry. With the Livestock Auction Center in its midst and the implementation of programs and projects to further enhance the industry, Catigbian surely would remain for a long time Bohol's Livestock Capital!
Catigbian Bohol Destination Guide
About Catigbian: Facts and Profile
Catigbian History: From Dirt to Gold
Katigbawan Festival of Catigbian
Catigbian Hailed As Having The Best Market for 2008
Catigbian's 2008 Beauty Pageants
The Bamboo Products of Catigbian
Recommended Bohol Philippines Tours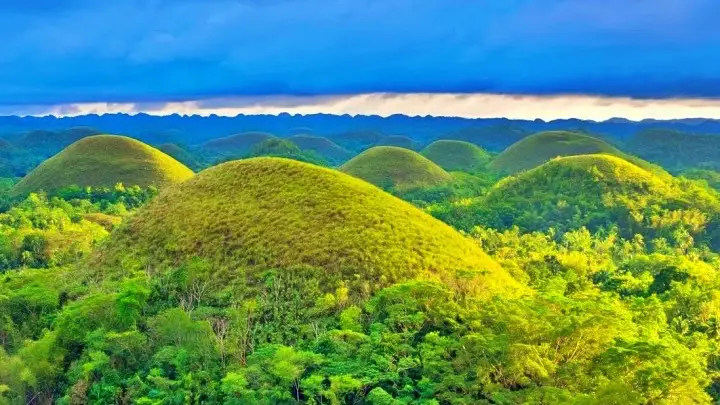 [ Bohol Sight Seeing Day Trips  - Check Out Availability ]
[ Full Day Cruise and Sailing Tours - Check out Availability ]
[ Full Day Adventure Tours - Check out Availability ]
Discover more of Bohol's natural wonders through our recommended tours. Click on the links below to embark on unforgettable adventures:
Ready to explore the beautiful islands of Cebu and Bohol? Secure your ferry tickets today through 12go and start your unforgettable journey!
Find out the best hotel deals and vacation packages to Bohol