Bohol Sea, Philippines
Bohol Sea, also called the Mindanao Sea, is located between Visayas and Mindanao in the Philippines. It lies south of Bohol and Leyte and north of Mindanao. Siquijor and Camiguin are its two major islands.
The major cities on the sea are Cagayan de Oro City, Iligan City, Butuan City, Dumaguete City, Ozamis City, and Tagbilaran City.
The sea connects to the Philippine Sea through the Surigao Strait, to the Camotes Sea through the Canigao Channel and Cebu Strait, and to the Sulu Sea through the strait between Negros Island and Zamboanga Peninsula.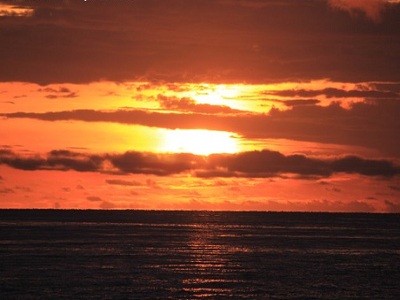 Bohol Sunset
---
Bohol Sea Ecology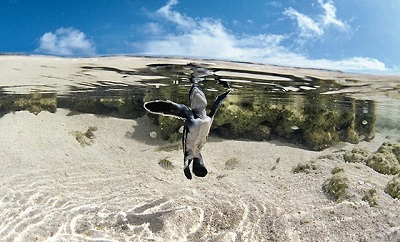 The Bohol Sea is an ecologically-linked ecosystem which includes around 2,810 hectares of mangrove areas and about 132 square kilometers of coral reefs.
It is one of the major fishing grounds in Central Visayas, which is unfortunately overfished.
The sea hosts about eight threatened resident and migratory species of cetaceans, and is famous for its whale shark and manta ray populations that are important to the harmonious balance of the ecosystems.
---
Bohol Sea Marine Protected Areas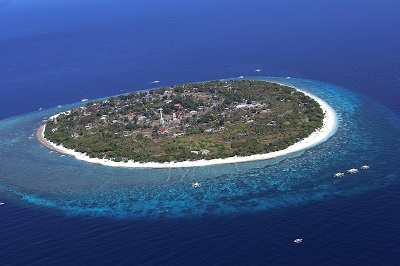 Balicasag Island Marine Sanctuary
Bohol holds the record of having the most number of marine protected areas in the country.
In June 2008, three municipalities in Bohol Province took a big leap forward in their coastal management efforts when they agreed to integrate their individual marine sanctuaries in the Bohol Sea.
The mayors of Duero, Guindulman and Jagna signed a Memorandum of Agreement to establish and jointly manage the first marine protected area (MPA) network in Central Visayas and one of just a few in the country. It was a fitting climax to the Month of the Ocean celebrations in the province.
The 202-hectare MPA Network in the southeast coast of Bohol is within the waters of the three towns who have adopted the acronym DuGJan, derived from the Visayan word dughan which means the chest or the heart. The word underscores their heartfelt desire to protect the area's marine resources for their people, and promote its sustainable use.
The Memorandum calls for the sharing of efforts in law enforcement, legislation, information and education, tourism, and resource mobilization to ensure the proper management of the marine protected area network.
---
Bohol Sea Scuba Diving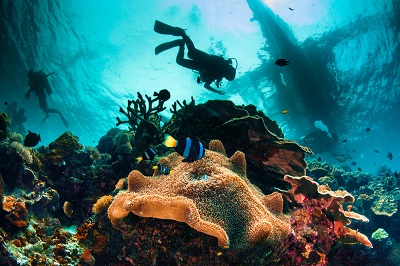 The Bohol Sea is home to a large variety of premier scuba diving locations, dive charter boats, and hotels that cater to divers. Around the area of Tagbilaran and Balicasag Island there are numerous wall dives that range from 30 to 100 feet. Water temperatures are very warm and most divers use a standard 3/2 shorty wetsuit to dive the location.
Sea life is abundant and includes such attractions as clownfish, lionfish, barracuda, dolphins, huge coral formations, and other common tropical sealife.
---
Panglao 
Napaling Dive; Doljo Point; Pungtud Wall; Danao/Habagat Wreck Dive Site;Danao/Garden Eels Dive Site; Tawala/House Reef Dive Site; Bolod/BBC Dive Site;Danao/Crystal Sanctuary; Tangnan/Momo Beach Dive Site; Doljo/House Reef;Kalipayan Dive Site; Arco Point (The Hole in the wall); Cervera Shoal (Spaghetti Shoal); 

Balicasag Island 
Rico's Wall; Rudy's Rock; Black Forest; Cathedral Dive Site; Divers Heaven Dive Site

Pamilacan Island 
Pamilacan Island-Northwest Side 

Cabilao Island 
Cabilao Diving

Danajon Bank or Double Barrier Reef 
Danajon Bank